The Dooly Board of Education meeting on January 20, 2022 was called to order by Master Tahler Morrell.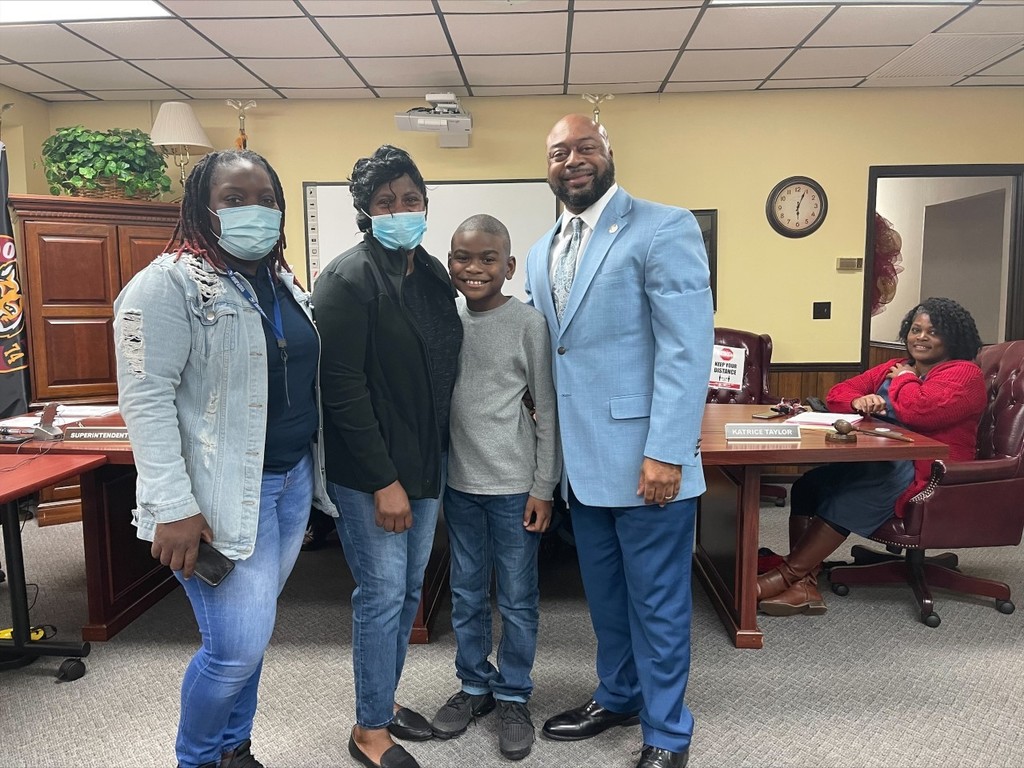 The Dooly County Board of Education Meeting can be viewed live from the Dooly County Schools Facebook page. The meeting will begin at 6 PM on Thurs., January 20th.

Coffee with the Dooly K-8 Principal, Title I Parent/Family Engagement Meeting has been postponed. We will post the new date and time for this event soon.

Update: The Internet and phone system are back up at the Dooly County schools and district office. Thank you for your patience!

Bobcat Stakeholders - please be advised that Dooly County K-8, Dooly County Prep Academy, Dooly County High School, and the Dooly County Central Office are experiencing Internet and phone disruptions due to a outage in service from Peach Net ITS. PeachNet is currently working to resolve the issues. Thank you!

DCSS partners with ENGAGE Georgia-Attendance Recovery Program to support the success of Dooly County students & families. For more information please contact Dr. Ursula Harris at 229-313-2920 or your School Counselor! DCSS se asocia con ENGAGE Georgia-Attendance Recovery Program para apoyar el éxito de los estudiantes y familias del condado de Dooly. Para obtener más información, comuníquese con la Dra. Ursula Harris al 229-313-2920 o con su consejero escolar.

The Dooly County Board meeting was called to order by Miss Kaitlyn Smith.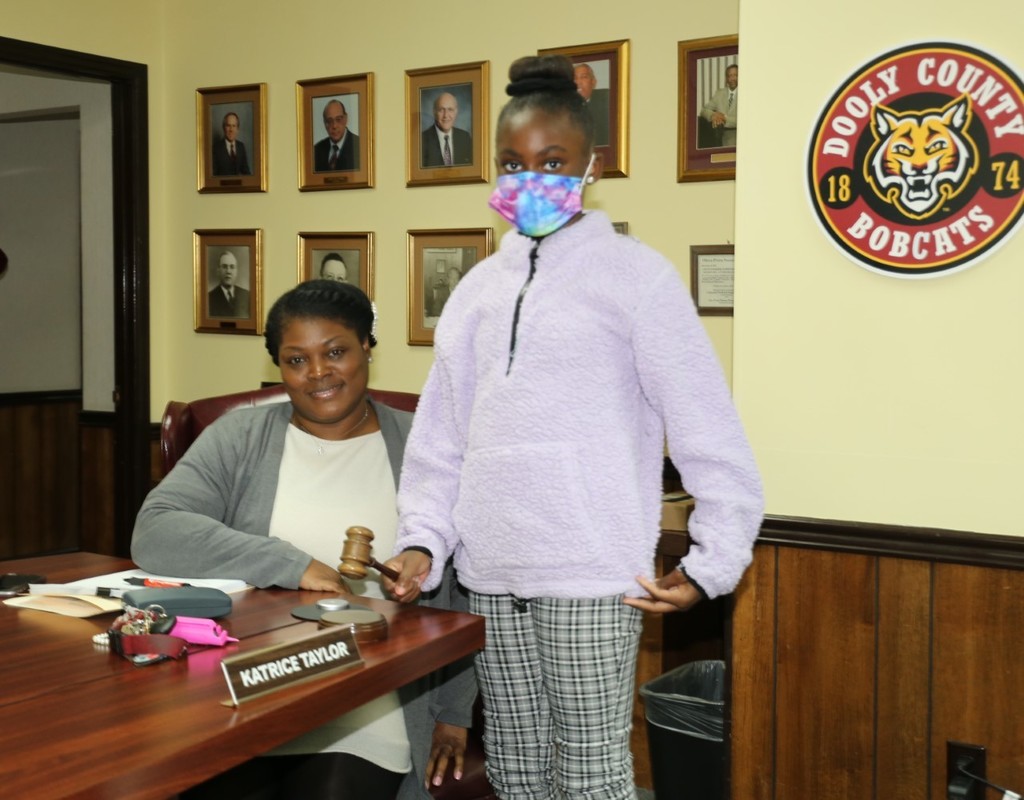 From Ms. Keeshia Carter: I would like to nominate Mr. Lynorris "Pete" Thomas for the Bobcat Coin of Distinction! As an alumnus of Dooly County Schools, Mr. Thomas provides landscaping services for Dooly County Schools and donates his time and energy to the faculty, staff, and students of DCSS. Mr. Thomas has donated countless hours and items, including but not limited to cook ware, meat, and pressure washing services to the Bobcat Marching Cats! He continues to remain humble and committed to the Dooly County community and the Dooly County School System. From Dr. Barbara Bryant: Mr. Thomas does an outstanding job in maintaining the campuses in our district. However, we were pleasantly surprised Monday morning when we arrived at PREP and noticed the beautiful landscape at PREP Academy. Mr. Thomas donated his personal funds to purchase red mulch to improve the appearance of PREP Academy.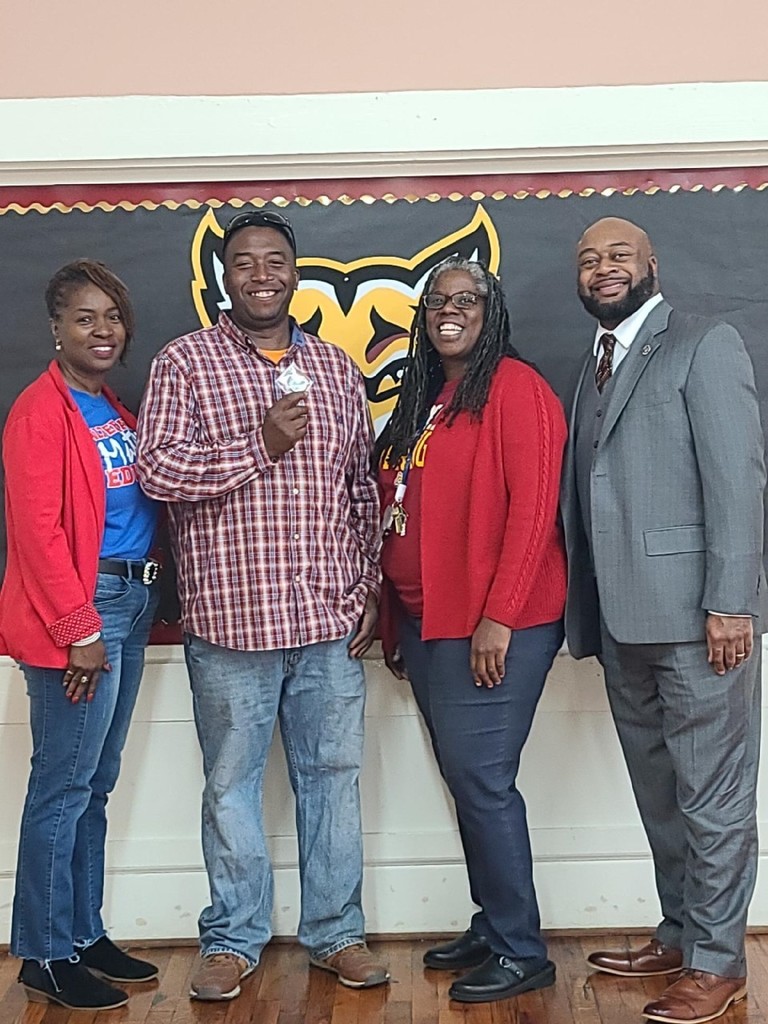 Dear Dooly County School System Families, Due to significant increases in Covid outbreaks during the holiday season, the Dooly County School System will enforce the "masks required" protocol beginning January 3rd. All students, faculty, and staff are required to wear masks on buses and in schools except when eating or otherwise advised by school staff. Please remember to stay home if feeling sick, socially distance when possible, and wash hands regularly. We will monitor Covid spread and make decisions to adjust plans based on scientific data. Thank you for your support in these efforts to keep everyone safe.

The DCSS School Board is holding their monthly meeting on Thursday, December 16th at 6 p.m. We will follow guidelines provided by the CDC in holding the meeting. The Media will be allowed to cover the meeting live. The public is encouraged to view the meeting via Facebook Live from the Dooly County Schools Facebook page. No more than ten people will be allowed in the Board Meeting room for safety. Please follow this page to receive notifications of live videos. You can also click on subscribe to receive updates on future live videos.

Effective January 4, 2022, masks will be optional for students, faculty and staff.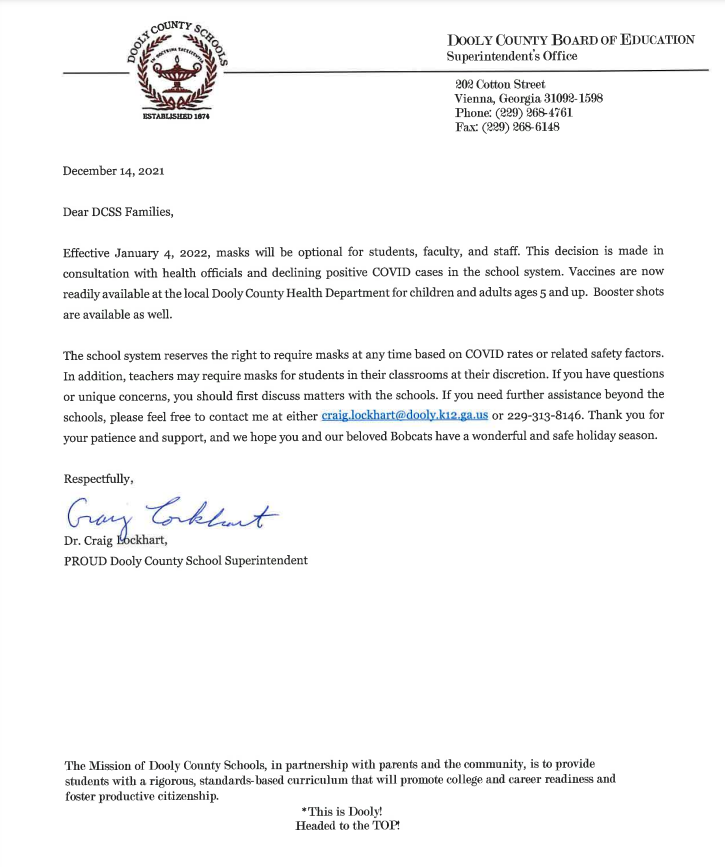 From: Jerry Sanders It is my honor and pleasure to nominate Ms. Elisha Lango for the Dooly Coin of Distinction. Ms. Lango is the school nurse at Dooly County High School. At the beginning of the school year, Ms. Lango has worked tirelessly to ensure that all students are safe while in the building. Ms. Lango accepted this challenge and has gone above and beyond the call of duty to ensure that Teachers and students are safe and comply with all health guidelines as it pertains to Covid-19. She spends her day calling parents and caring for those that are ill at DCHS.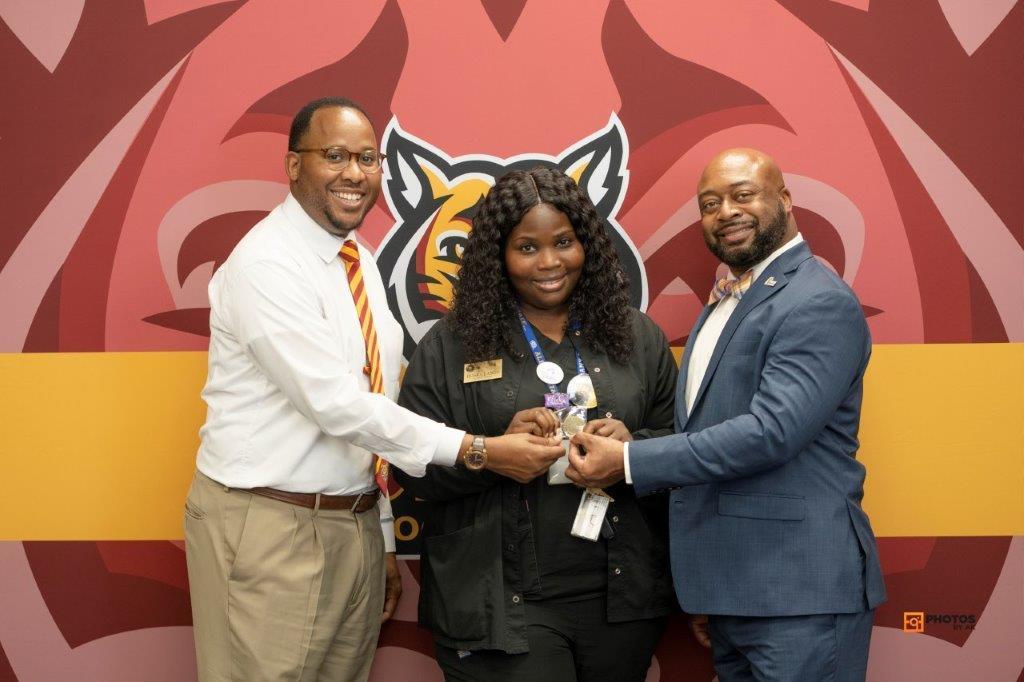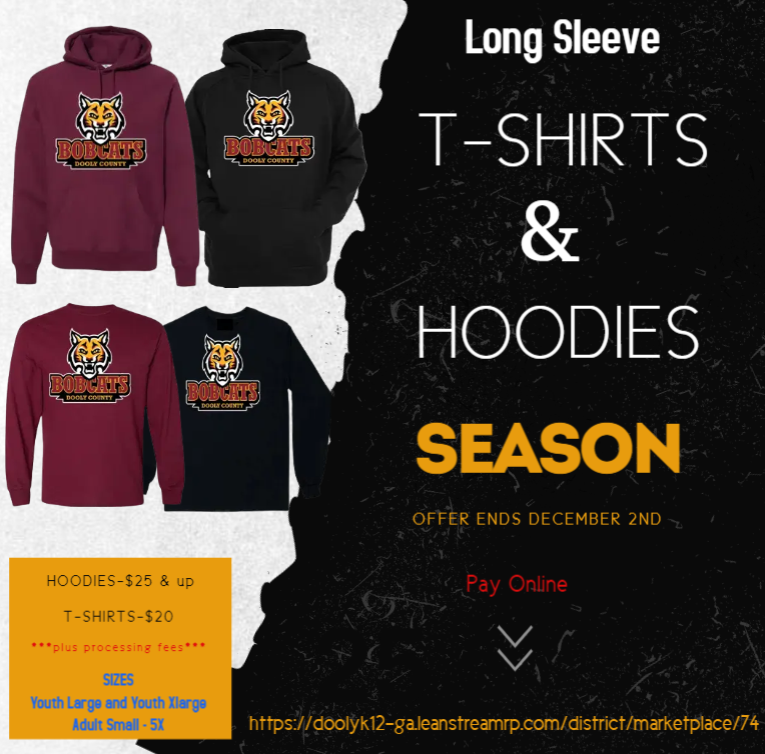 The Dooly County K-8 Academy will continue the boil water advisory for Tuesday, November 16th. Sack lunches and drinking water will be provided.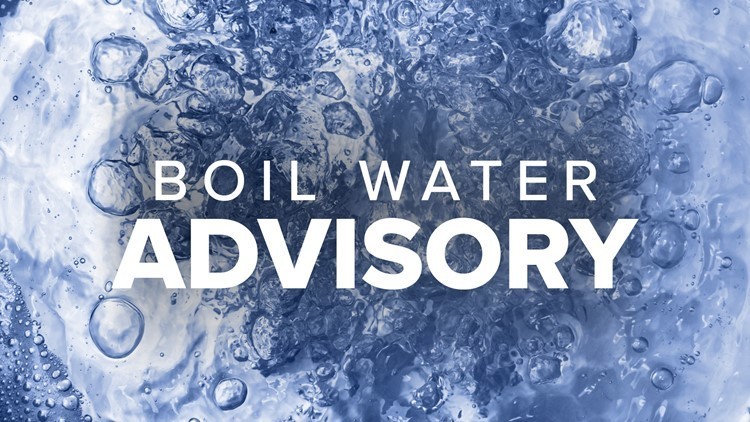 The Dooly County K-8 Academy is under a boil water notice issued by the City of Pinehurst. The Dooly County School System has taken necessary precautions to isolate all drinking water fountains on campus and is providing drinking water for all students. Today, the students will be provided sack lunches. Statement from the City of Pinehurst Mayor Connie Christmas. The boil water notice is in effect until laboratory results show that water is safe from bacterial contamination. The tests usually take up to 24 hours to complete. Boil water before doing the following: • Drinking • Preparing baby formula • Preparing food • Washing produce • Making ice • Making coffee • Preparing other drinks • Brushing your teeth • Giving pets water • Use purified water for young children, people with weakened immune systems and people with open wound. Water use that does not require boiling beforehand: • Laundry • Dishwasher • Washing hands

Dooly County School Board Recognized as an Exemplary Board for 2021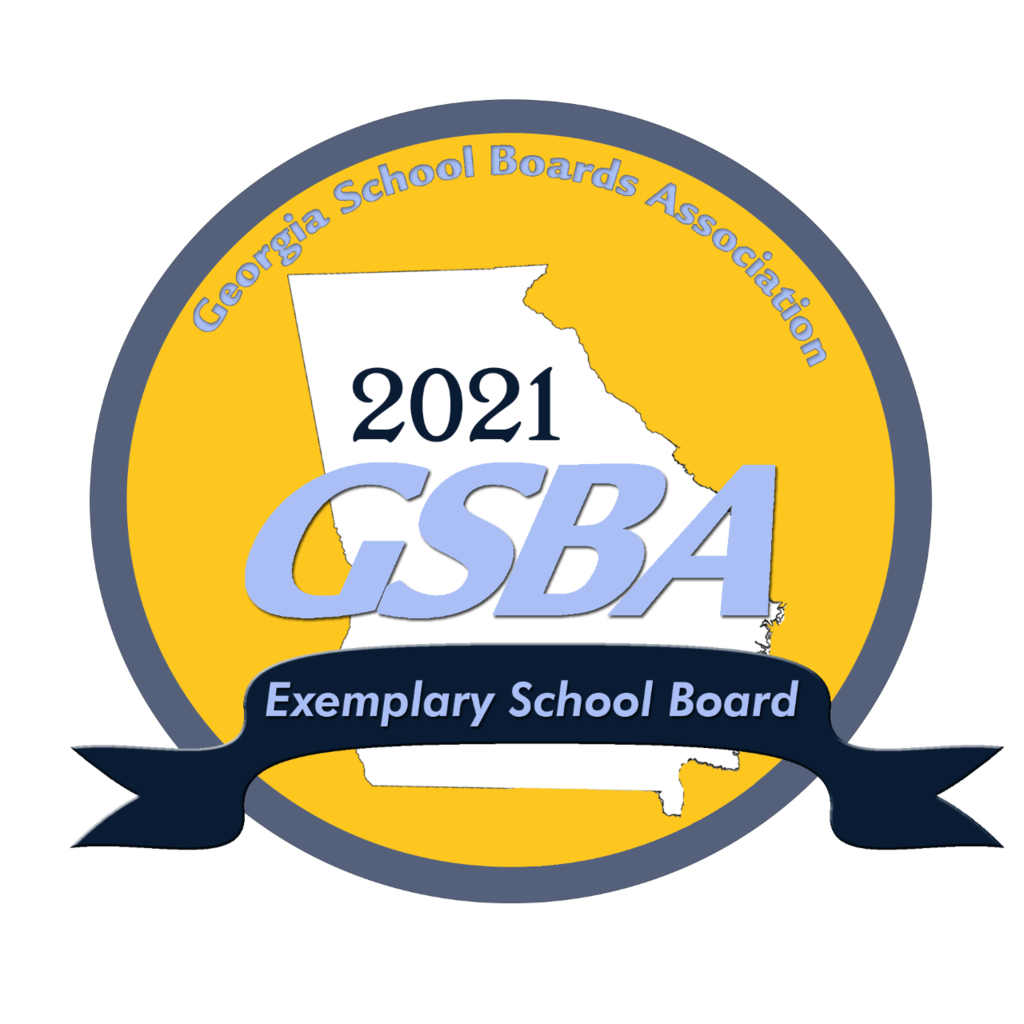 The Dooly County Board meeting was called to order by Miss Reagan Whitehead.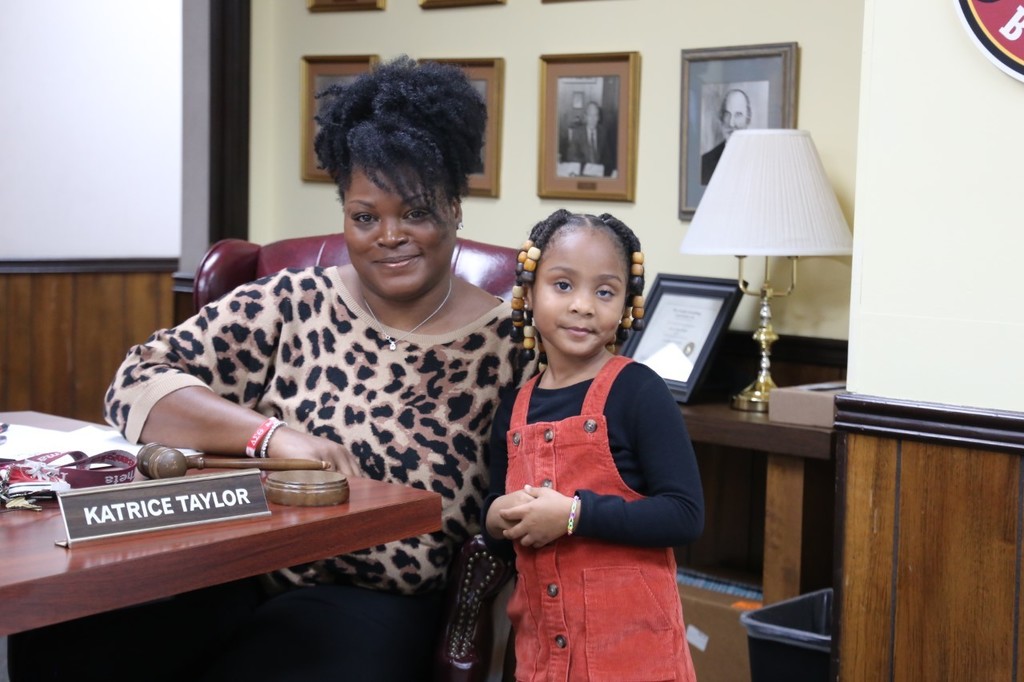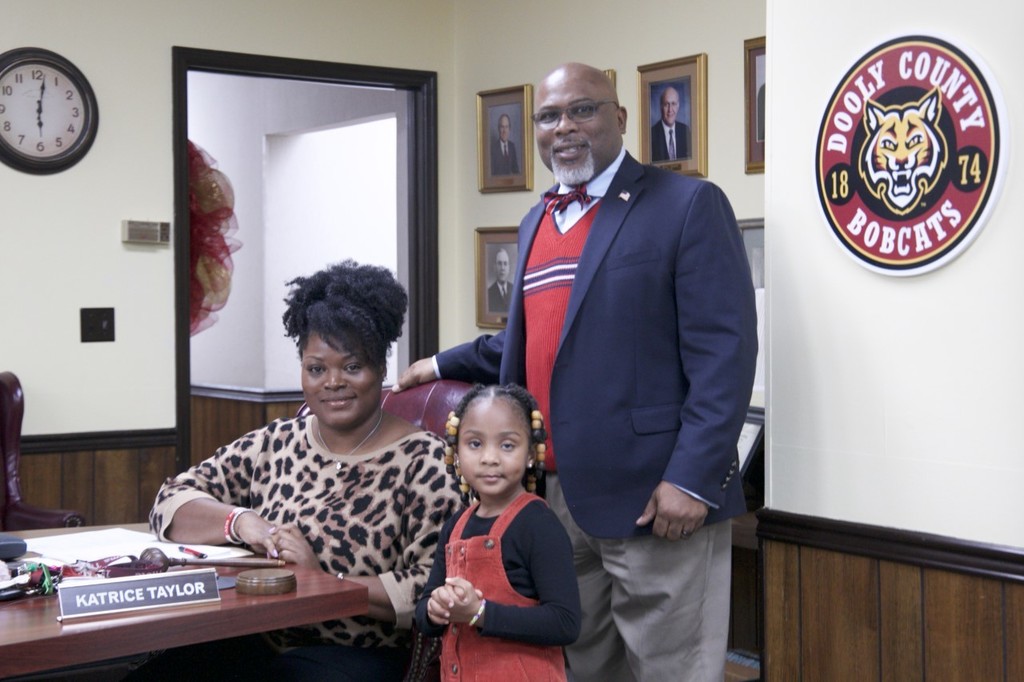 DCSS Thanks our Dooly Educators (Phillip Hale, Kieron Zanders, Vincent Simmons, Catozzio Murray, Barbara Bryant, Andra Kendrick and Chiquita Hart) for their service to our country.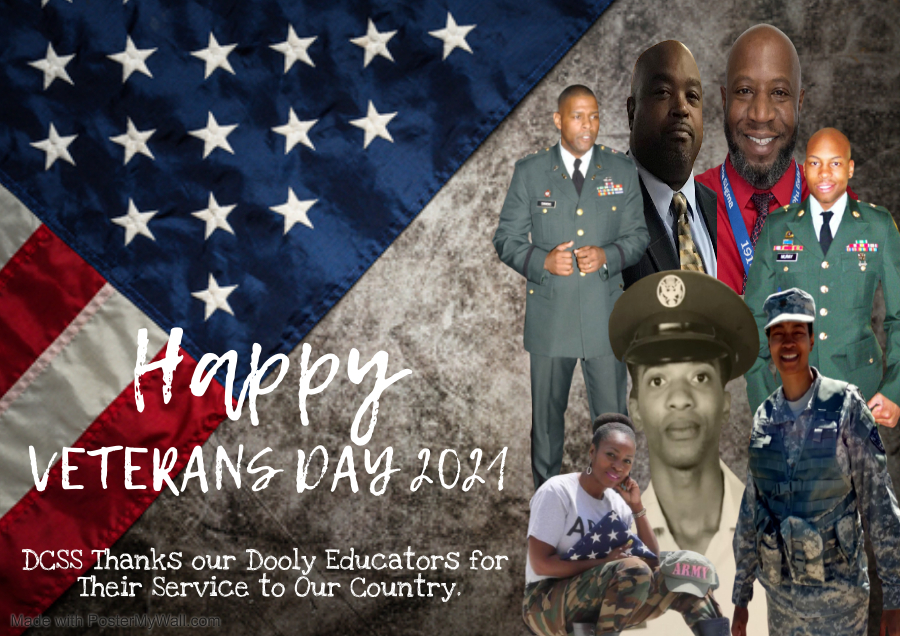 Parents are invited to the Title Three Parent Information Workshop on November 30th at 6:00 P.M. at the K-8 Academy. The meeting will be held in person, with an option to attend virtually. Please register for this event at the District website under News.