Dooly K-8 Students celebrate Read Across America in 2022!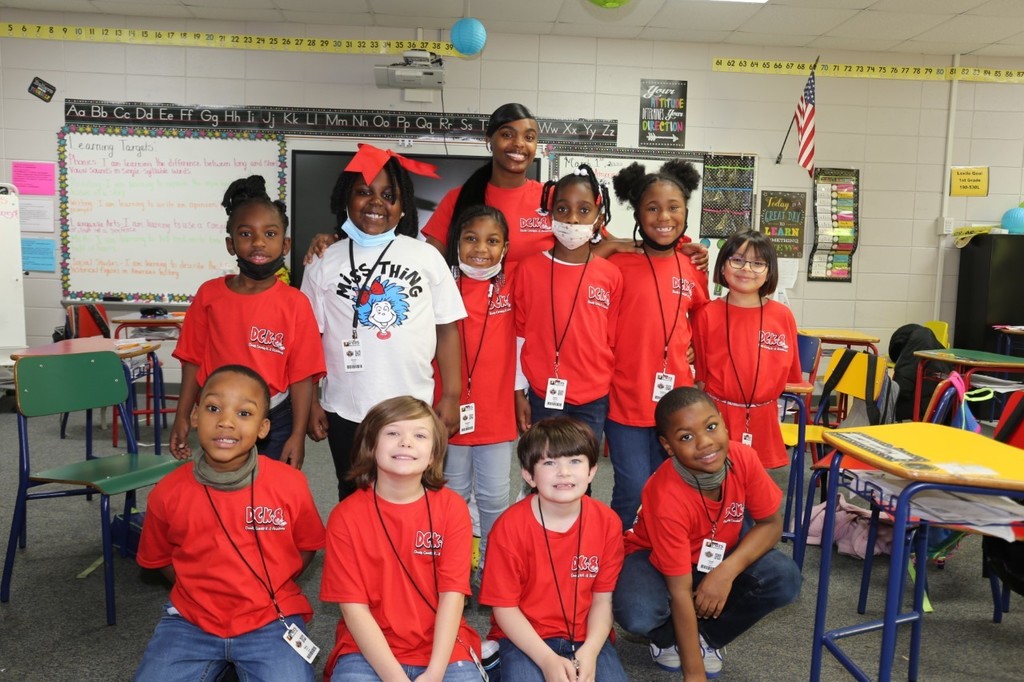 From Brenda Burden: This year will mark three years that I have worked with Ms. McClendon. I must say she has shown her passion and love for teaching and for the children. Miss McClendon shows concern for each of her students' individual abilities to learn, and she sets goals for the individual's need. She arrives early to set up her plans and to make the atmosphere a comfortable learning environment for the class. She monitors the children's' wellbeing. She is full of energy and is very active and lively with her class. The results and improvement of our children's knowledge, motor skills and communication level speaks to the rigorous work she has implemented so far this year. Ms. McClendon is also a caring leader. I appreciate her willingness to tackle any task. Ms. McClendon will mop, clean tables, and do other jobs that many would find unpleasant. Together, we have managed to keep our room as clean and safe as possible during this pandemic. Miss McClendon wears a lot of hats under her certificate, and she faces her challenges with her class in mind to get the results needed to move them to the next level. With that being said, I nominate Ms. Shaneikia McClendon as the March Coin of Distinction Recipient.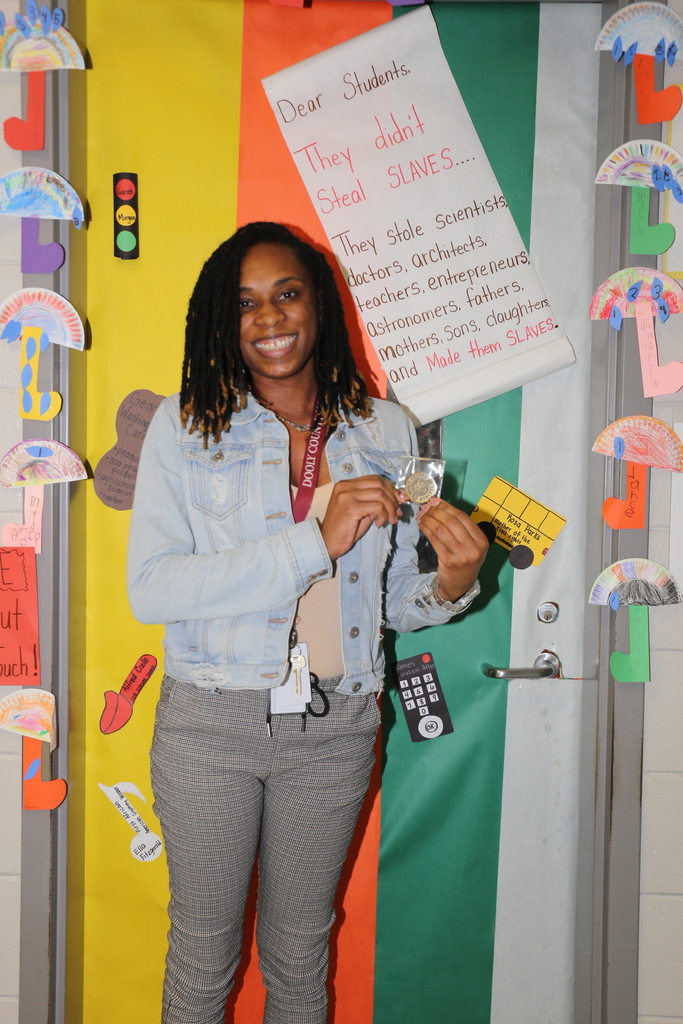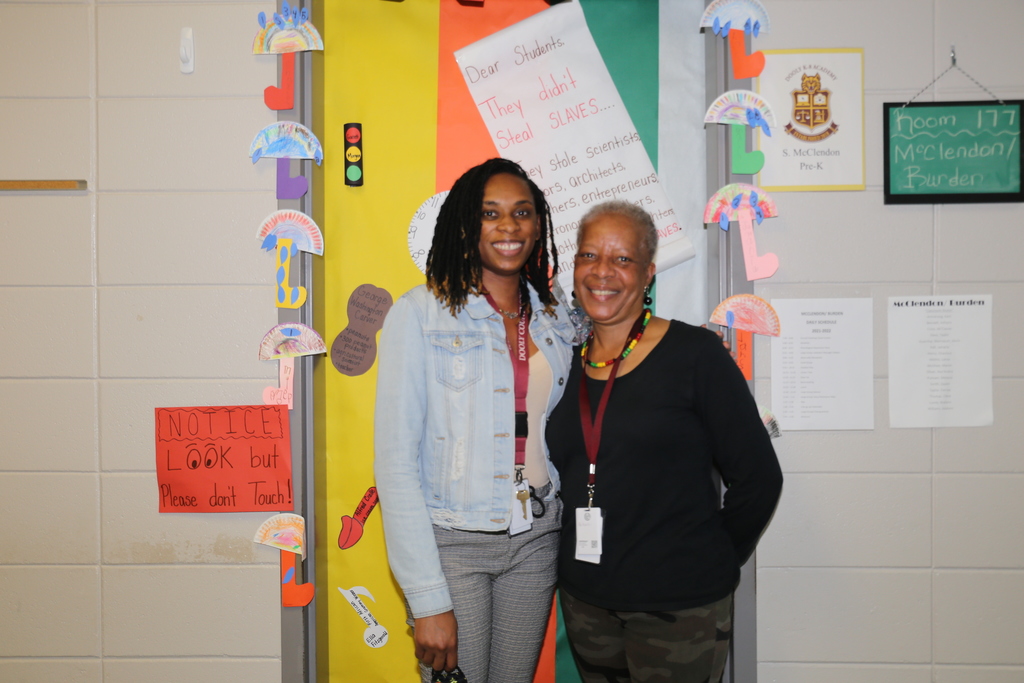 This is a reminder of the Title III Parent Meeting tonight over Rosetta Stone at 6 PM at the Dooly K-8. You may join the meeting online by clicking on the meeting link below:
https://meet.goto.com/619583549
or You can also dial in using your phone. (For supported devices, tap a one-touch number below to join instantly.) United States: +1 (571) 317-3112 - One-touch: tel:+15713173112,,619583549# Access Code: 619-583-549

The Dooly County Board of Education will have a regular board meeting and public hearing on Tuesday, February 15, 2022, at 6:00 p.m. in room 101 of the Central Office located at 202 E. Cotton, Street, Vienna, GA 31092. (Media only due to limited seating and the CDC guidelines). The public may view the meeting via Facebook Live from the Dooly County Schools Facebook page. The purpose of the hearing is the waiver of SBOE Rule 160-5-1-.36

Dooly County School System celebrates "National School Counseling Week". Thank you, Ms. Ashlee Pullins, Ms. Tiffany Deriso, and Mrs. Yolanda Duncan.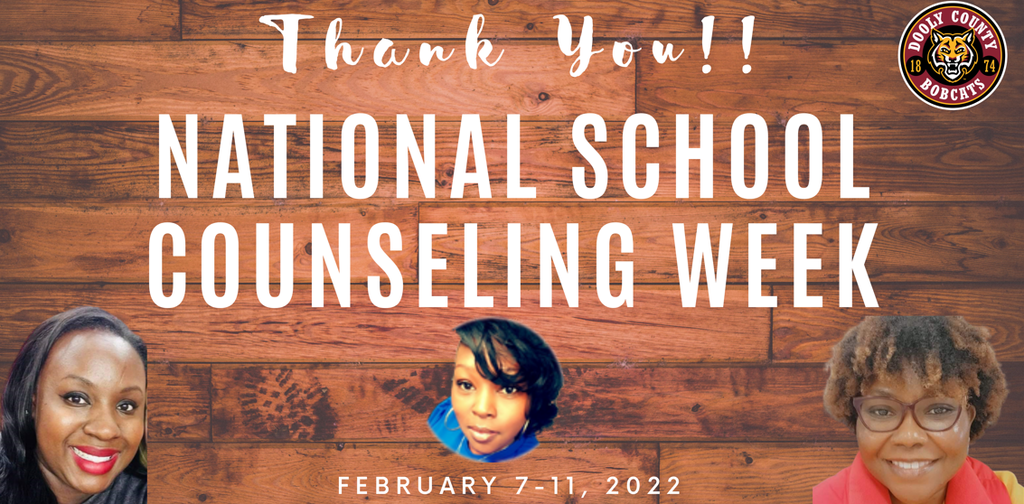 The Title III Parent Information Meeting will be held in-person and virtually on February 21, 2022, 6-7 PM, Dooly Co. Middle School Technology Room. We will discuss services available, the ESOL program, and the new Rosetta Stone Language Learning Program./La Reunión de Información para Padres del Título III se llevará a cabo en persona y virtualmente el 21 de febrero de 2022, de 6 a 7 PM, Sala de Tecnología de la Escuela Intermedia Dooly Co. Discutiremos los servicios disponibles, el programa ESOL y el nuevo Programa de Aprendizaje de Idiomas Rosetta Stone.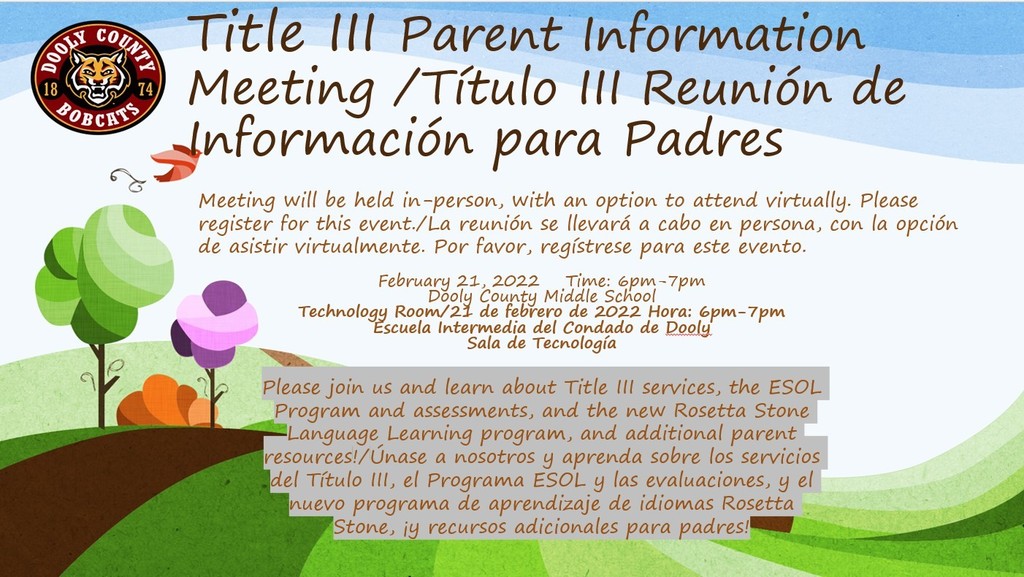 We, the Dooly County K-8 Academy Faculty and Staff, would like to nominate Mrs. Crystal Colbert Williams for the Coin of Distinction Award for this month. She has exhibited a tireless dedication to our school and deserves to be recognized. Mrs. Williams is a very strong communicator which is truly an asset for our school. She comes to work early every morning to ensure that students who are dropped off in the car rider section has proper supervision. She has been the lead media paraprofessional to ensure that electronic devices are distributed properly, book circulation is occurring for students, and that teacher needs are met as well. She shows empathy and patience to students as well as the faculty. Mrs. Williams is a true collaborator as she will work with students and faculty to get jobs done. She provides "Story time with Mrs. Crystal" weekly for our kids during which she reads a story and connects it to real world situations. She also goes in to Pre-K classes to read to them. Mrs. Crystal is kind and fair with all whom she comes into contact with at the school. She wears several hats in the capacity of the school and takes on several other duties and responsibilities to ensure that every need is met for the students. That is why we are nominating Mrs. Williams for the Coin of Distinction.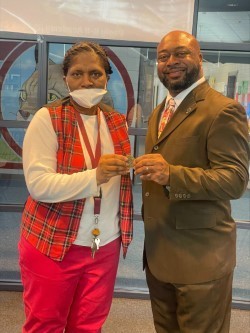 The Dooly County School System received one of the 2021-2022 GAEL "Vision Awards" for leading professional development among school and district leaders. In addition, Dr. Craig Lockhart was named a GAEL Recipient of the prestigious Dr. Jimmy Stokes Distinguished Service Awards. #thisisdooly #headedtothetop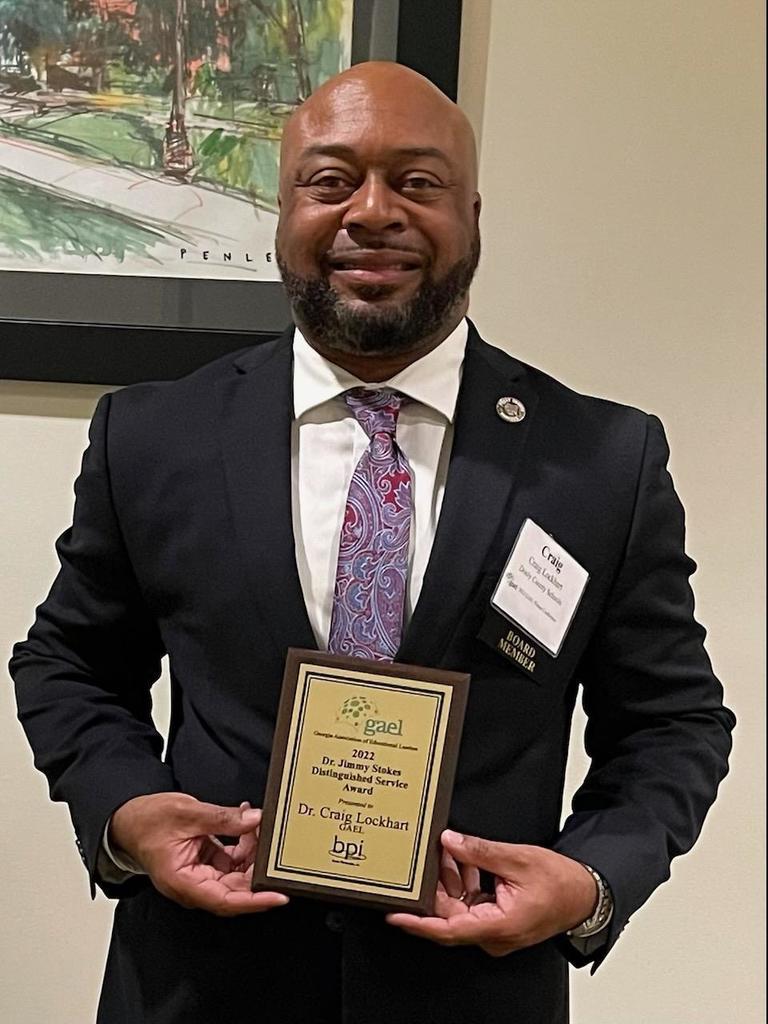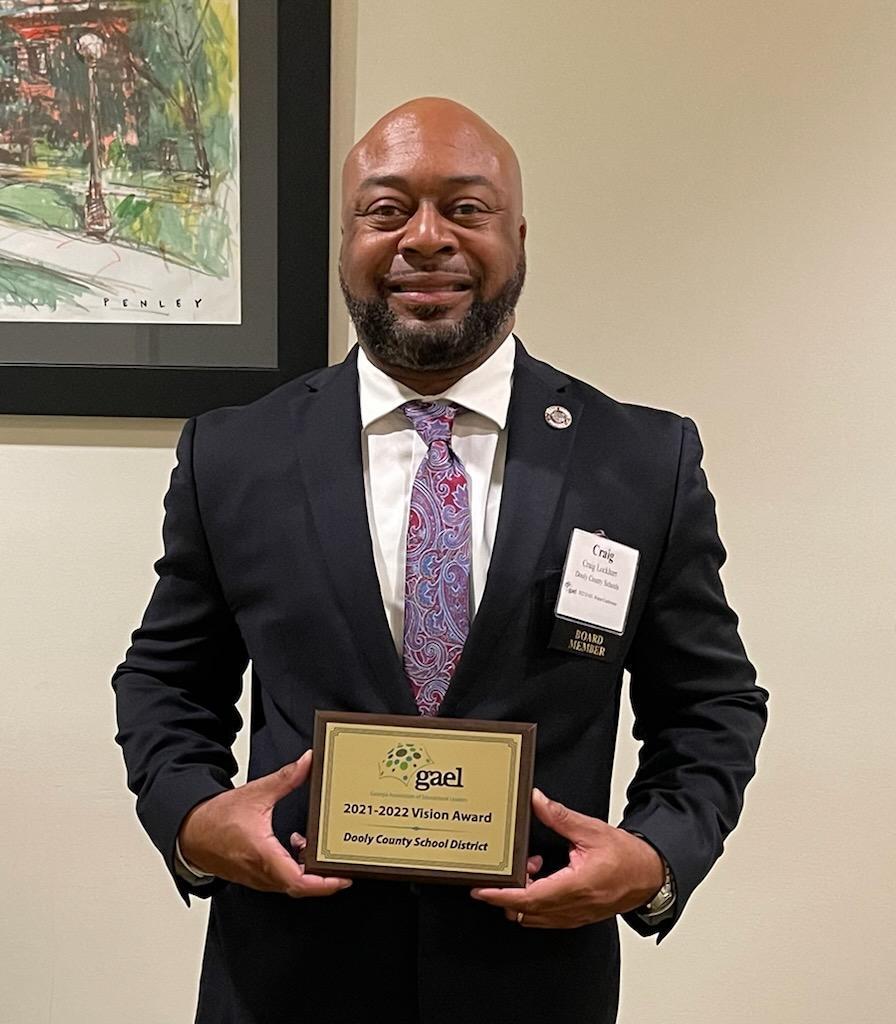 The Dooly Board of Education meeting on January 20, 2022 was called to order by Master Tahler Morrell.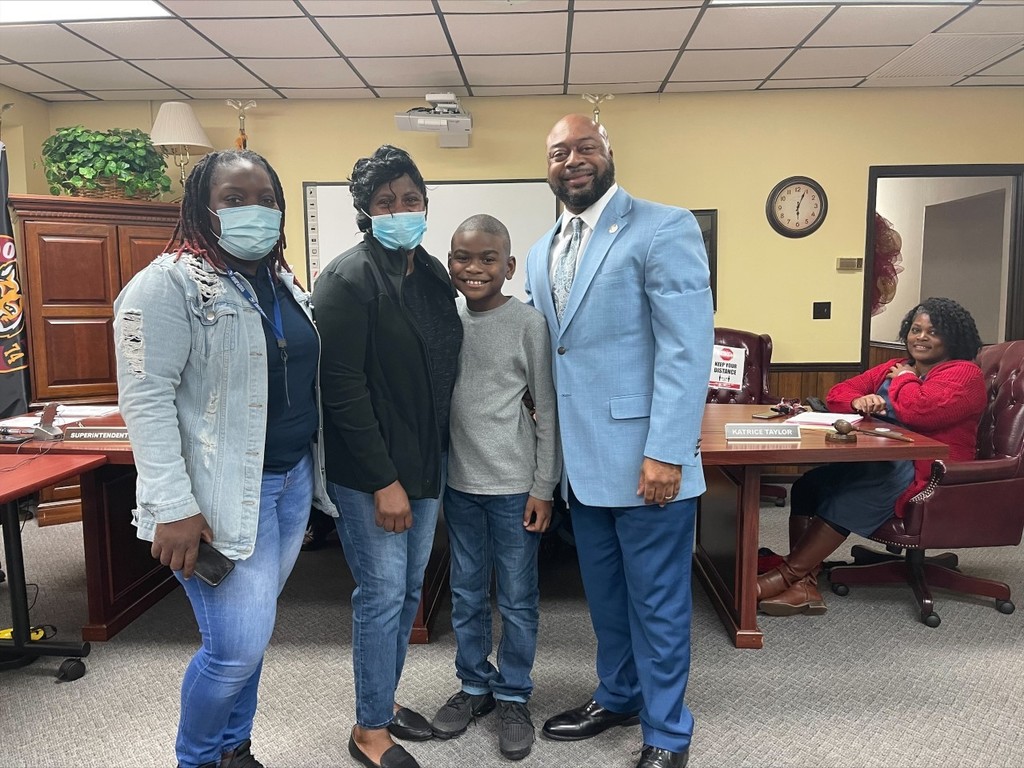 The Dooly County Board of Education Meeting can be viewed live from the Dooly County Schools Facebook page. The meeting will begin at 6 PM on Thurs., January 20th.

Coffee with the Dooly K-8 Principal, Title I Parent/Family Engagement Meeting has been postponed. We will post the new date and time for this event soon.

Update: The Internet and phone system are back up at the Dooly County schools and district office. Thank you for your patience!

Bobcat Stakeholders - please be advised that Dooly County K-8, Dooly County Prep Academy, Dooly County High School, and the Dooly County Central Office are experiencing Internet and phone disruptions due to a outage in service from Peach Net ITS. PeachNet is currently working to resolve the issues. Thank you!

DCSS partners with ENGAGE Georgia-Attendance Recovery Program to support the success of Dooly County students & families. For more information please contact Dr. Ursula Harris at 229-313-2920 or your School Counselor! DCSS se asocia con ENGAGE Georgia-Attendance Recovery Program para apoyar el éxito de los estudiantes y familias del condado de Dooly. Para obtener más información, comuníquese con la Dra. Ursula Harris al 229-313-2920 o con su consejero escolar.

The Dooly County Board meeting was called to order by Miss Kaitlyn Smith.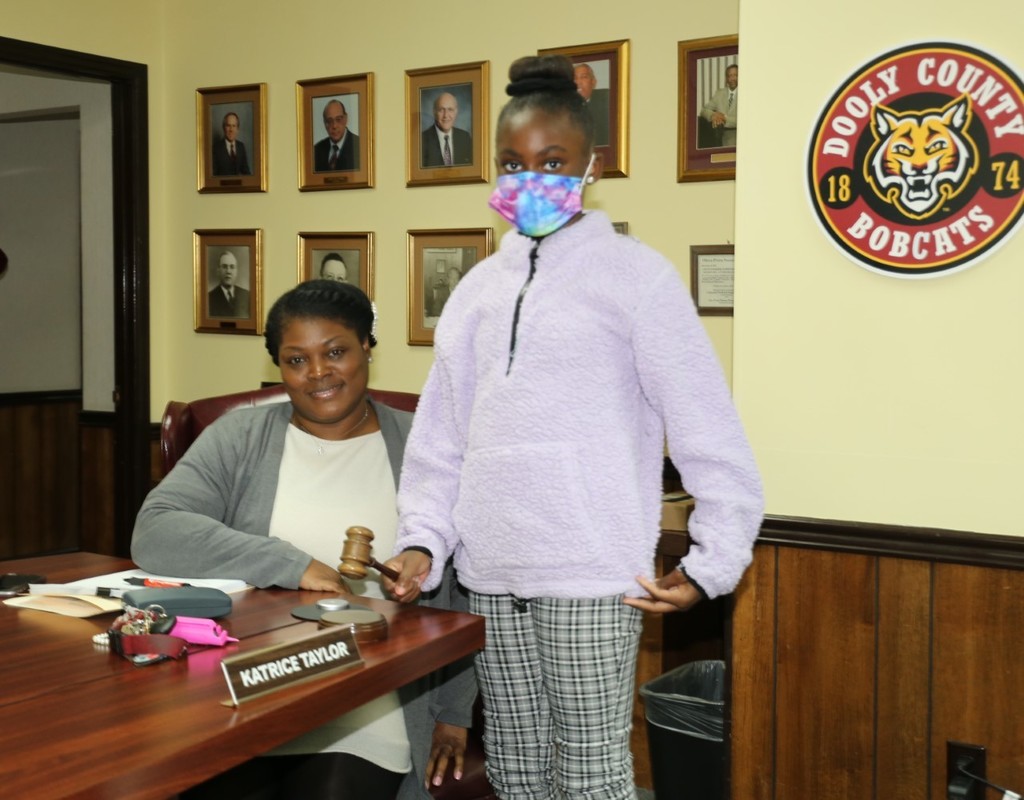 From Ms. Keeshia Carter: I would like to nominate Mr. Lynorris "Pete" Thomas for the Bobcat Coin of Distinction! As an alumnus of Dooly County Schools, Mr. Thomas provides landscaping services for Dooly County Schools and donates his time and energy to the faculty, staff, and students of DCSS. Mr. Thomas has donated countless hours and items, including but not limited to cook ware, meat, and pressure washing services to the Bobcat Marching Cats! He continues to remain humble and committed to the Dooly County community and the Dooly County School System. From Dr. Barbara Bryant: Mr. Thomas does an outstanding job in maintaining the campuses in our district. However, we were pleasantly surprised Monday morning when we arrived at PREP and noticed the beautiful landscape at PREP Academy. Mr. Thomas donated his personal funds to purchase red mulch to improve the appearance of PREP Academy.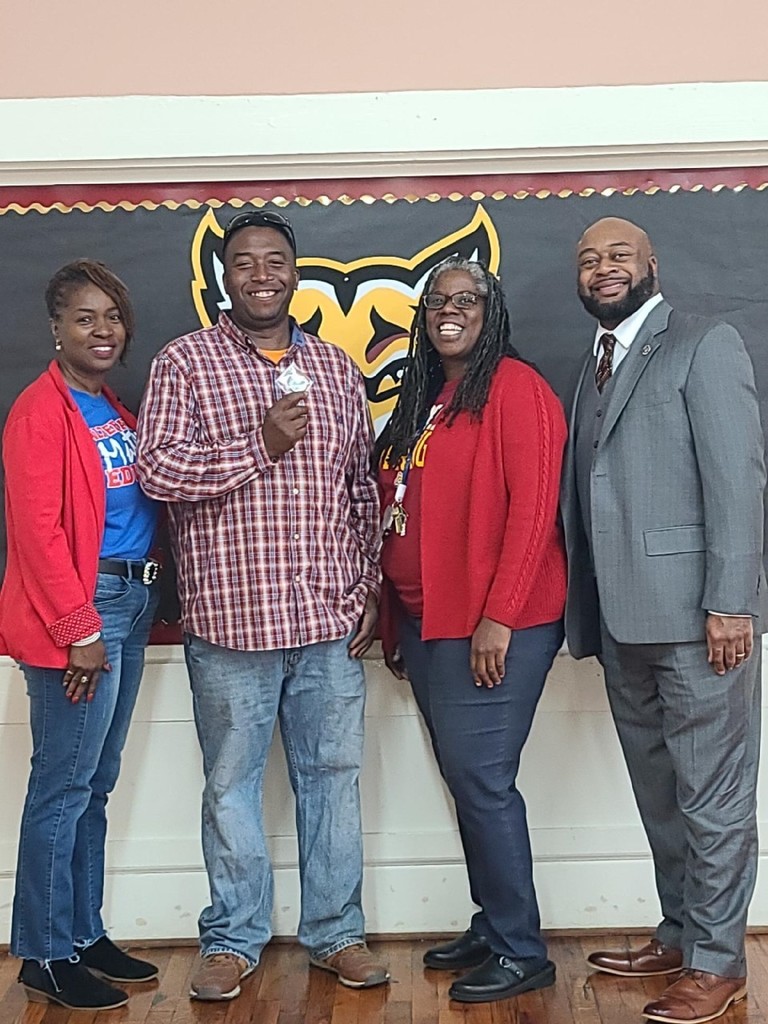 Dear Dooly County School System Families, Due to significant increases in Covid outbreaks during the holiday season, the Dooly County School System will enforce the "masks required" protocol beginning January 3rd. All students, faculty, and staff are required to wear masks on buses and in schools except when eating or otherwise advised by school staff. Please remember to stay home if feeling sick, socially distance when possible, and wash hands regularly. We will monitor Covid spread and make decisions to adjust plans based on scientific data. Thank you for your support in these efforts to keep everyone safe.

The DCSS School Board is holding their monthly meeting on Thursday, December 16th at 6 p.m. We will follow guidelines provided by the CDC in holding the meeting. The Media will be allowed to cover the meeting live. The public is encouraged to view the meeting via Facebook Live from the Dooly County Schools Facebook page. No more than ten people will be allowed in the Board Meeting room for safety. Please follow this page to receive notifications of live videos. You can also click on subscribe to receive updates on future live videos.

Effective January 4, 2022, masks will be optional for students, faculty and staff.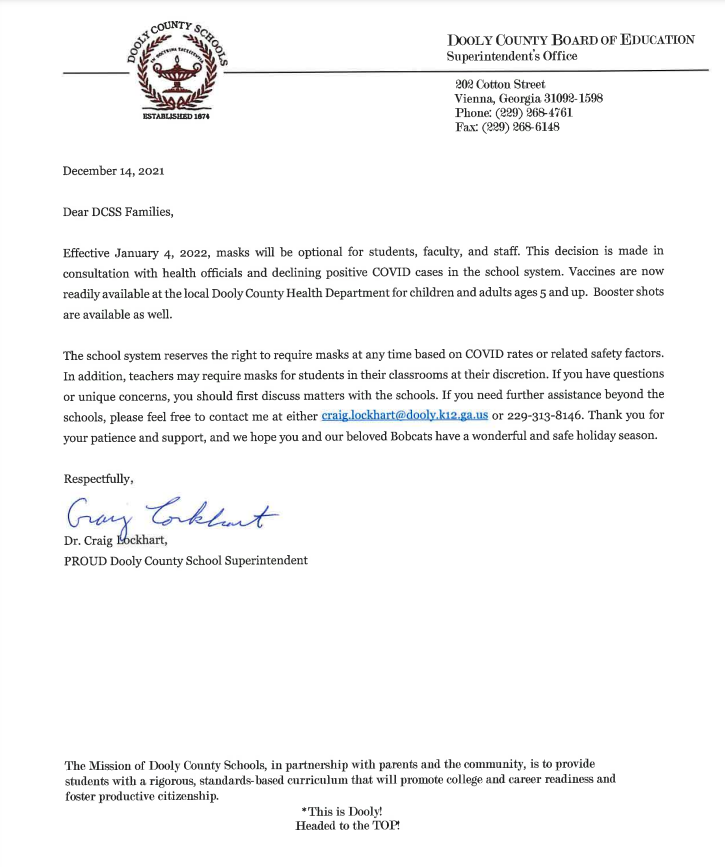 From: Jerry Sanders It is my honor and pleasure to nominate Ms. Elisha Lango for the Dooly Coin of Distinction. Ms. Lango is the school nurse at Dooly County High School. At the beginning of the school year, Ms. Lango has worked tirelessly to ensure that all students are safe while in the building. Ms. Lango accepted this challenge and has gone above and beyond the call of duty to ensure that Teachers and students are safe and comply with all health guidelines as it pertains to Covid-19. She spends her day calling parents and caring for those that are ill at DCHS.