Dooly Stakeholders, Please be advised of the December 2022 Food/Drive Pantry dates for Dooly County. The first date is Friday, December 2nd.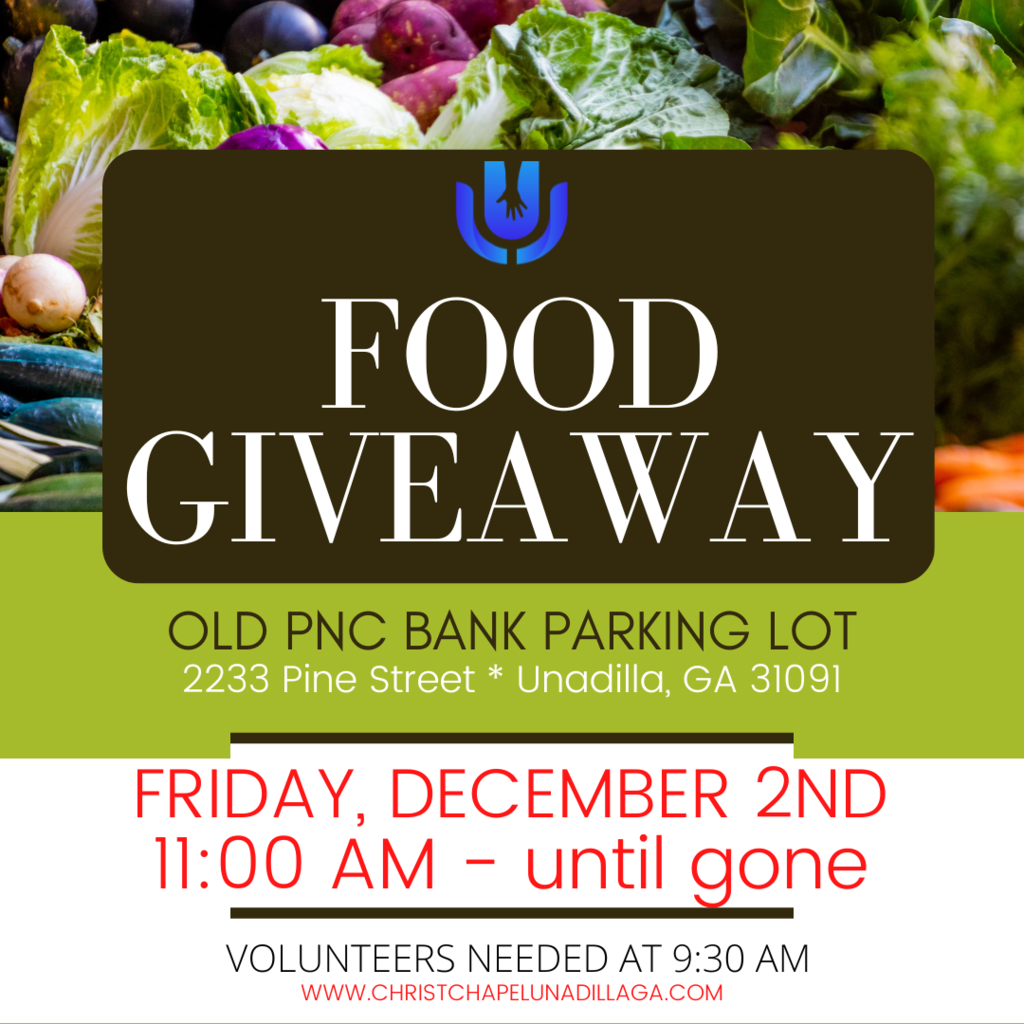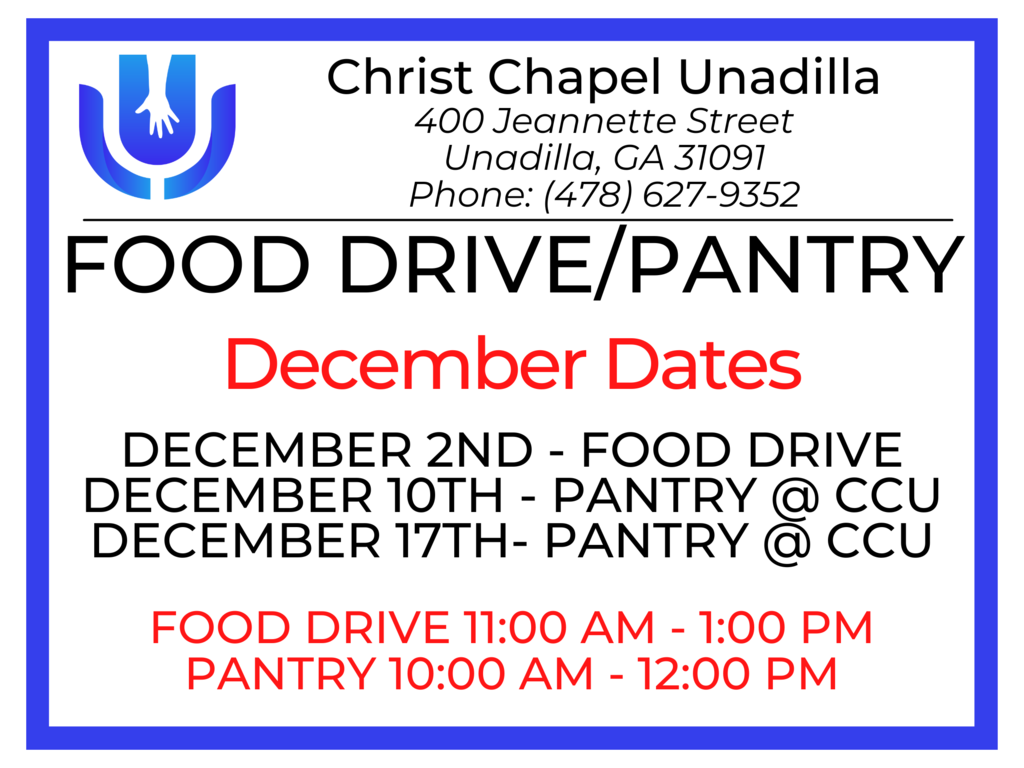 Come Join Us- On Monday, December 12, 2022 Mr. Muhammad and the Golden Sound of The South Band will be having its winter concert at 6:00 PM at the Dooly K8 Academy. The concert will also include art exhibits from Mrs. Darter's art class, and a choral/instrumental from Mr. Street's students. We hope to see you there!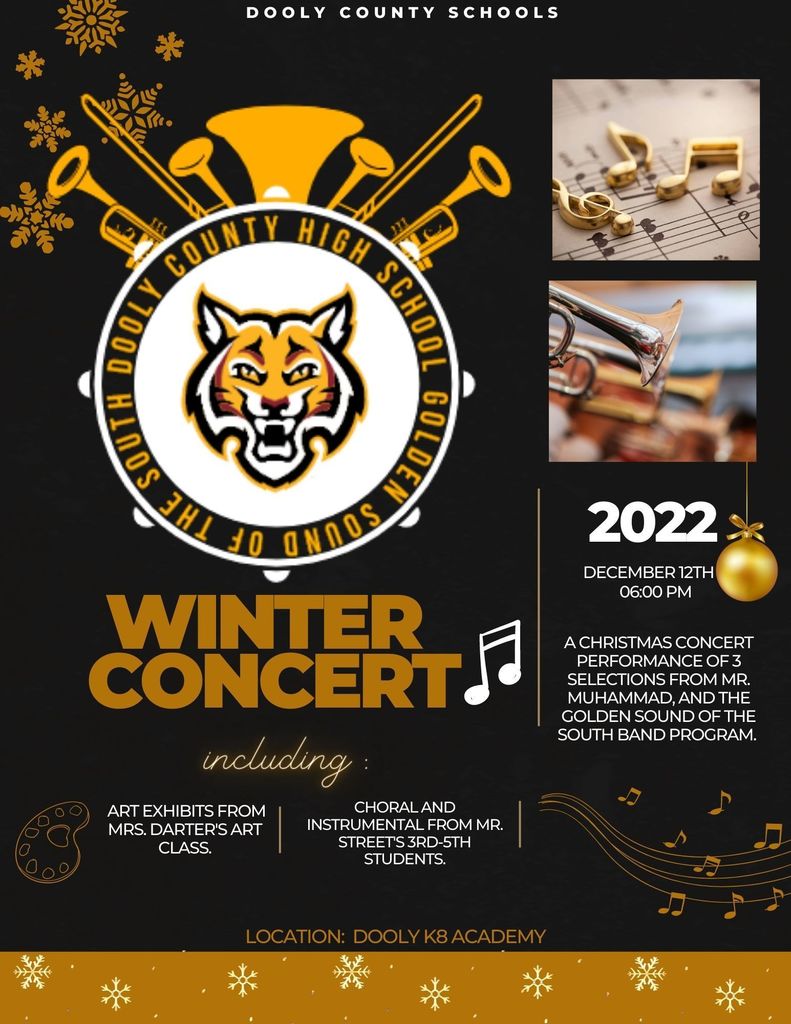 Please support the cause! Ribbons are $1.00 each, and can be purchased during student lunch times. #OvarianCancerAwareness #AchievingExcellenceTogether #ThisisDooly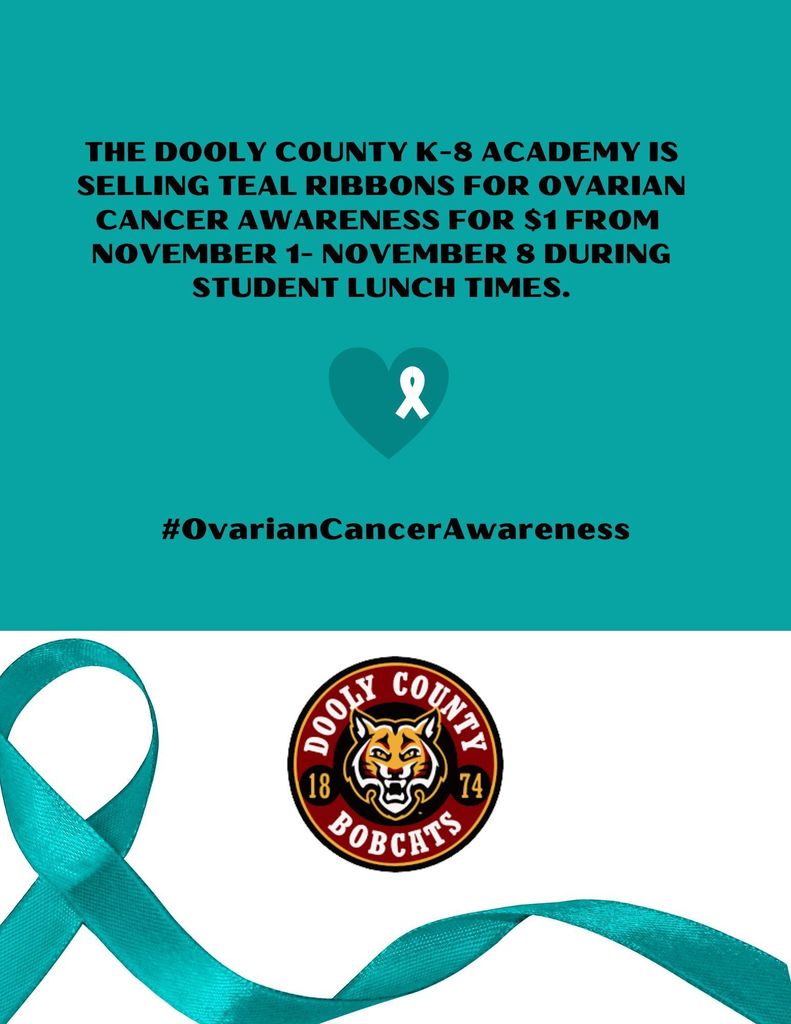 SAVE THE DATE- The Dooly K8 Academy's book fair is November 7-11, 2022 from 8:30AM-2:30PM!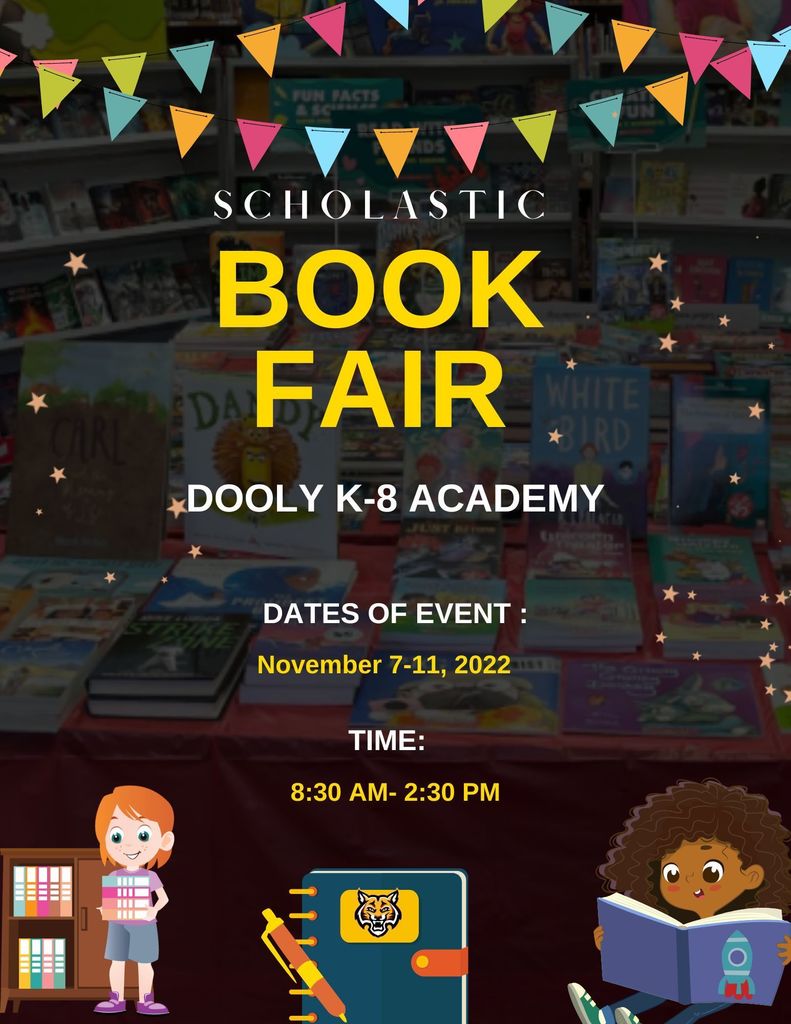 Hey Bobcats!!! On November 16, 2022 our Dooly County High School SSAC will be hosting a Walk-for-a Cure in honor of Ms. Carolyn Brooks at 9:00 AM on the DCHS track. Please see a SSAC member to purchase a $5.00 wristband for admission to the walk. In addition, we will be selling t-shirts at $15.00 each. The shirts are long sleeved only. The deadline to place an order is Tuesday, November 8, 2022 at NOON. To purchase a shirt or if you have any questions, please contact Mrs. Donna Coats at:
donna.coats@dooly.k12.ga.us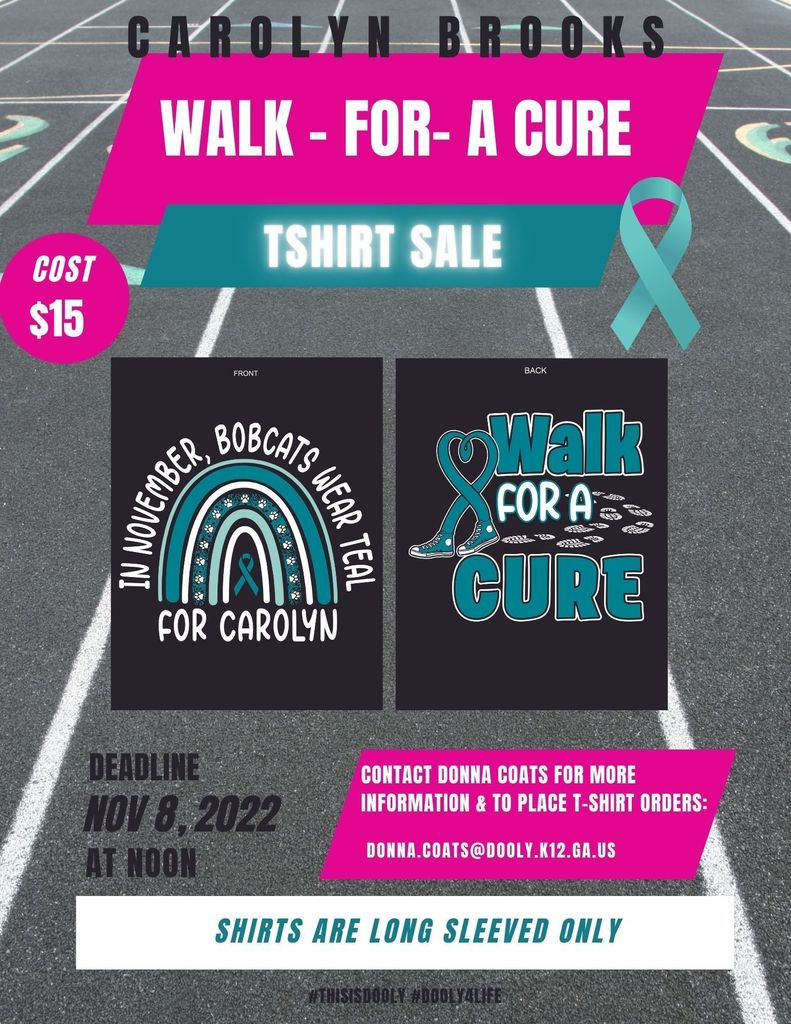 Dooly County Middle School will be having their first home basketball games of the season this evening starting at 4:30. Please come out to support all of our Bobcats as they take on the Turner County Titans!!!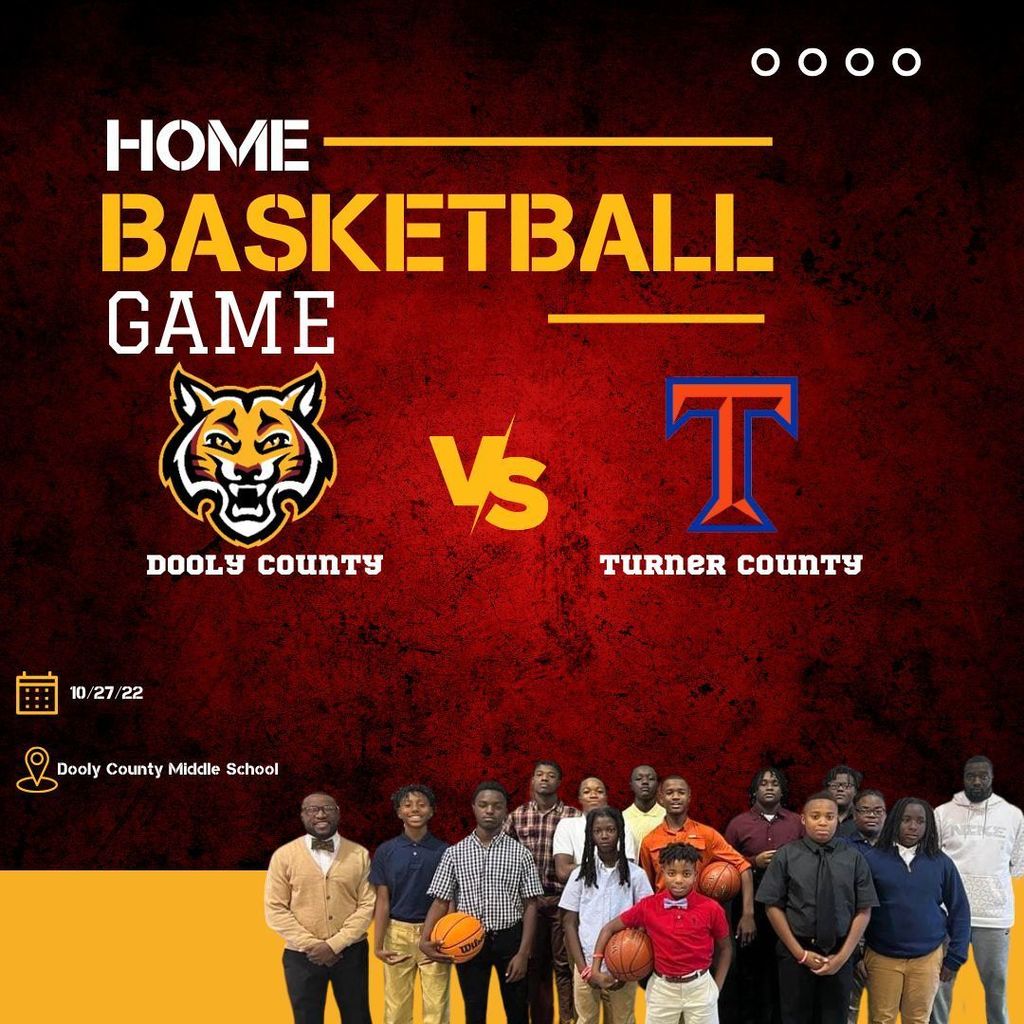 Dear students, parents, and guardians, The 21st CCLC Afterschool Parent Orientation Meetings will be held at the K-8 Academy tomorrow evening from 5-6 PM, and DCHS on Wednesday AND Thursday from 5-6 PM. ALL parents are encouraged to attend these extremely informative meetings.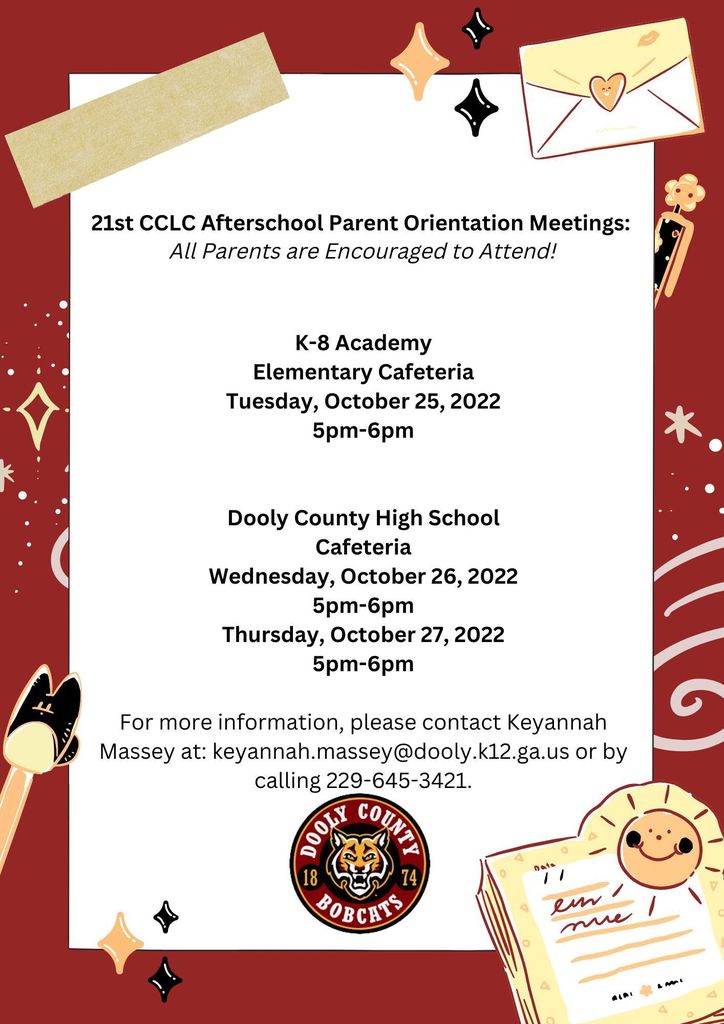 Parents and guardians, please be advised that the 21st Century Afterschool Program will dismiss today, Friday, October 21st at 5:00 p.m.
Dooly County K-8 Academy will have our Kick-off PBIS celebration on Friday, October 21, 2022. Concessions will be sold. To attend the next celebration, students will have to earn points by practicing the 3 B's: Be respectful, Be responsible, Be Safe.
Dooly County K8 Academy 2022-2023 Basketball Schedule
REMINDER for all students, parents, and guardians : Tomorrow, October 20, 2022, will be an early release day for students at the Dooly K8 Academy, and Dooly County High School. The K8 will be releasing students at 11:30 AM and DCHS at 11:45 AM.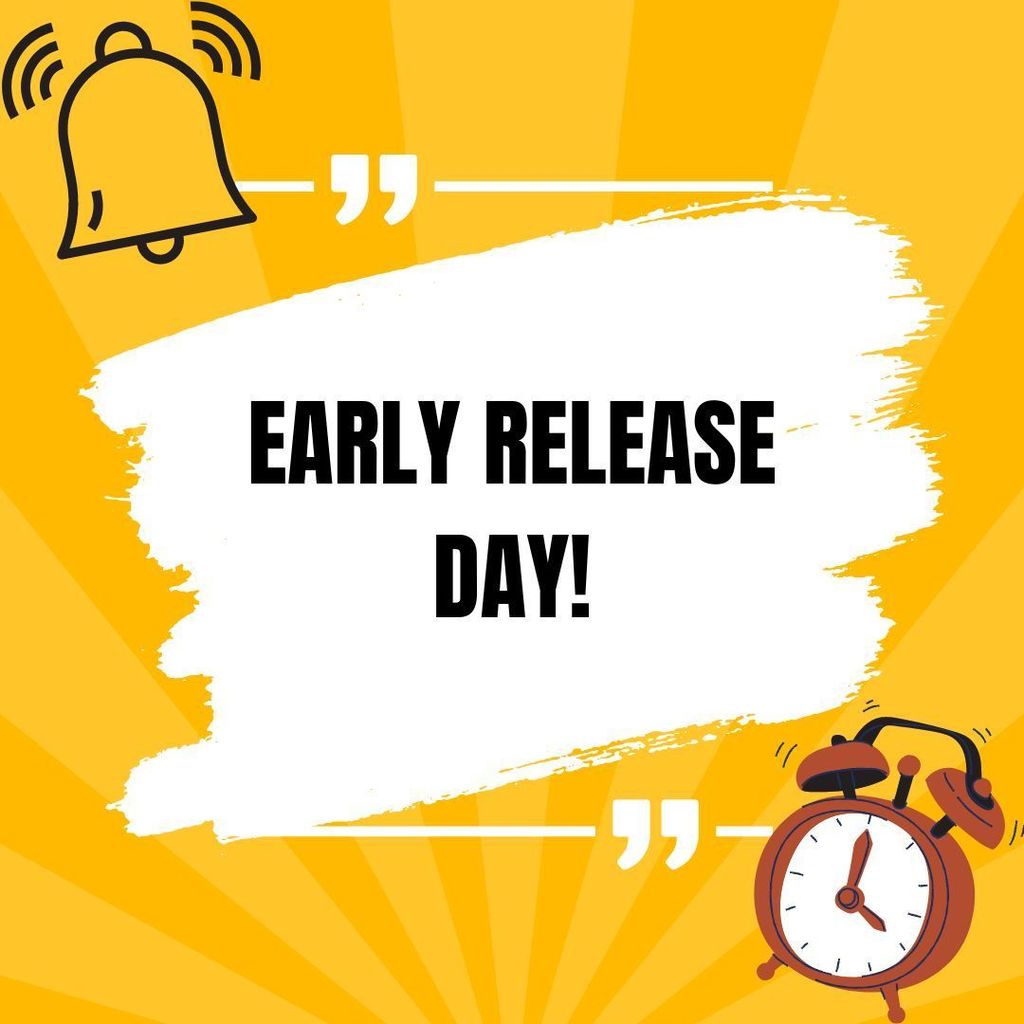 Dear parents, Due to the homecoming parade, the Dooly K8 Academy will have an early release day on Thursday, October 20, 2022. We will be releasing the kids at 11:30 a.m. If you have any questions, please contact the school. Principal Baggage
We are celebrating National School Lunch Week October 17-21, 2022. This year's theme is: "Peace, Love and School Lunch" We are asking our Dooly K-8 students to participate by making a poster, showing us what they love about school lunch! POSTER CONTEST: Posters are due to the cafeteria by Tuesday, Oct 18th . Students must list their name, grade, and homeroom on the back of their poster. Poster winners will be announced on Thursday, October 20, 2022. Posters will be displayed in the cafeteria through the end of the month. A special prize will be given to the class room with the most entries. COSTUME CONTEST: Dress up in iconic 70's disco attire on Thursday, Oct 20, 2022 to have your picture taken, and to receive a special treat. We are so excited to see what you all create! Please contact Donna Coats for any questions:
donna.coats@dooly.k12.ga.us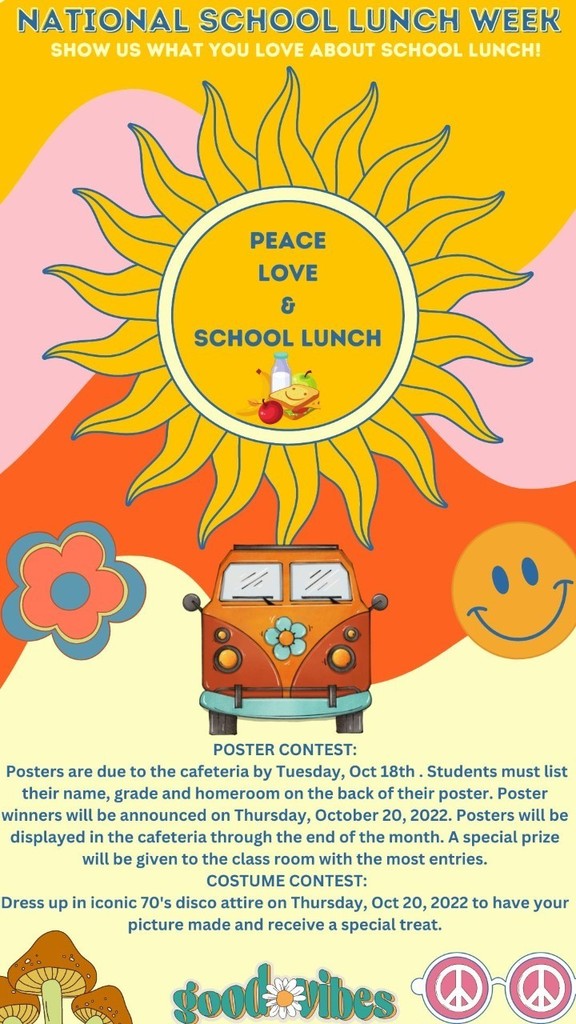 HAPPY NATIONAL COACH DAY- To our Dooly County K-8 and Dooly County High School Coaches. We are grateful to have each and every one of you. Thank you for all that you do for our scholars in and outside of the classroom. #ThisisDooly #Dooly4Life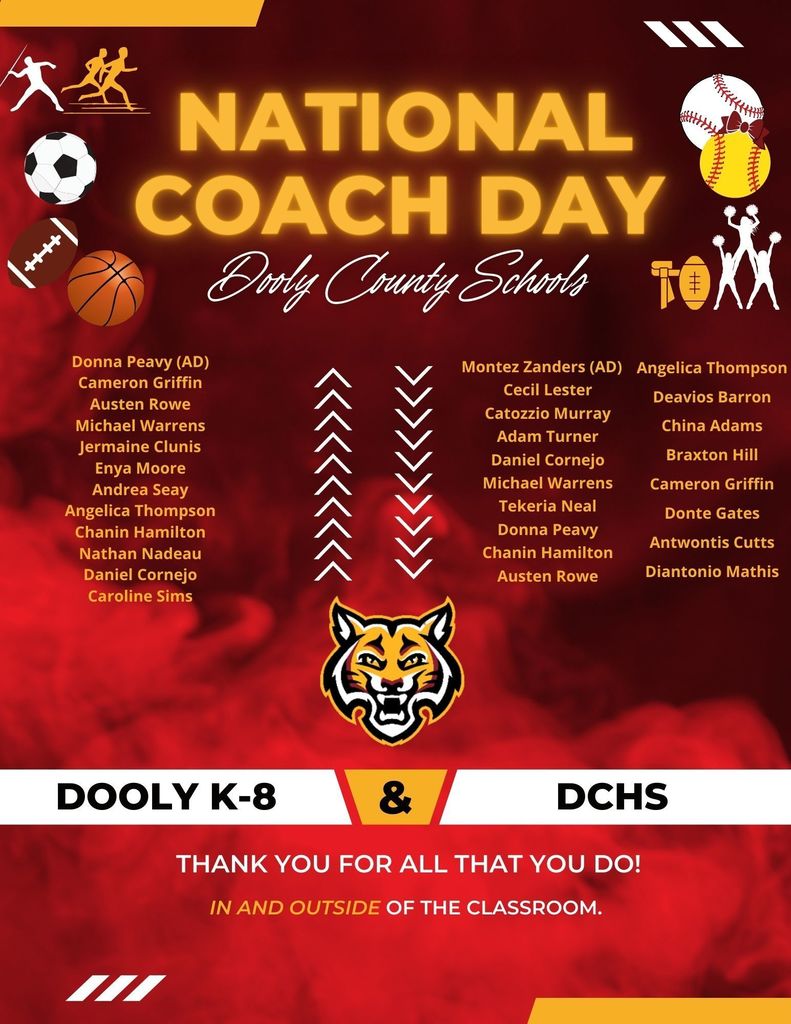 Homecoming Spirit Week October 17, 2022; Mix-Match Monday (wear mix-matched clothes) October 18, 2022; Hats off for the Bobcats Tuesday (wear your favorite hat/cap) October 19, 2022; Pink Out (wear pink for Breast Cancer Awareness) October 20, 2022; Disco Day (wear your Disco fashion) October 21, 2022; Spirit Day Friday (wear cardinal and gold)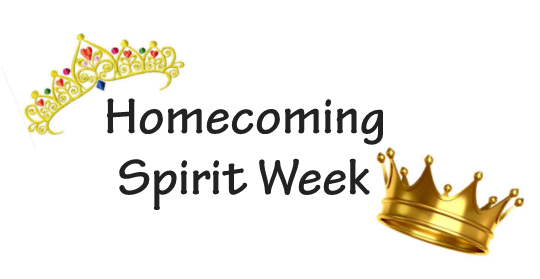 Community members will ​have treats for the students in grades Prek-5th grade beginning at 9:00AM Friday, October 28, 2022, at our annual Trunk or Treat.

Asynchronous Learning Day - Friday, October 7, 2022 Teachers will assign lessons for home study as they deem appropriate.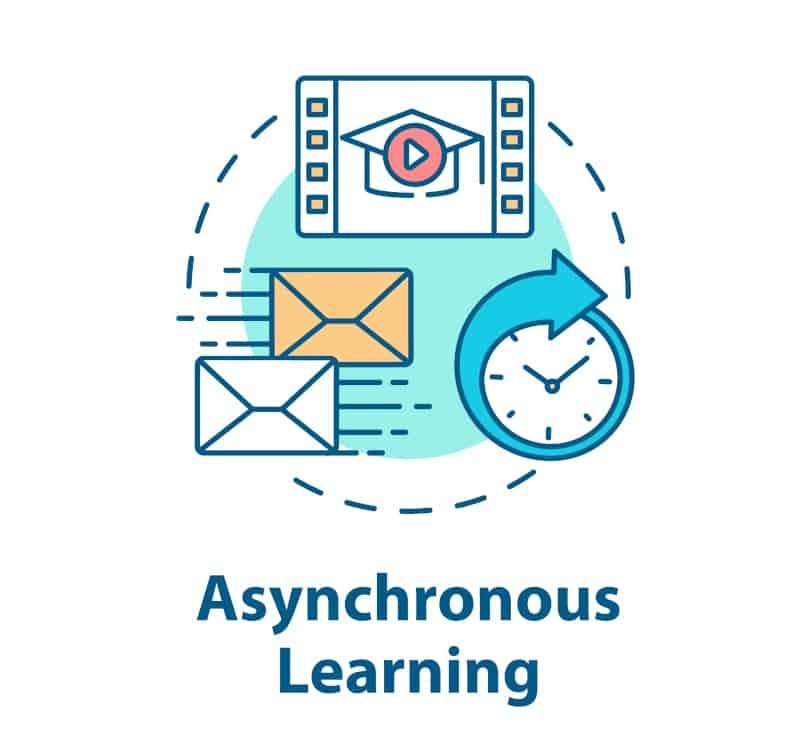 Early Release and Parent/Teacher Conferences Thursday, October 6, 2022 will be an early release day for Parent/Teacher Conferences. Conferences can be scheduled between 1:00 PM and 3:00 PM. Please schedule a conference with your child's teacher if you are able to during these times. If you are not able to during the times listed, please reach out to your child's teacher to schedule one at a more convenient time.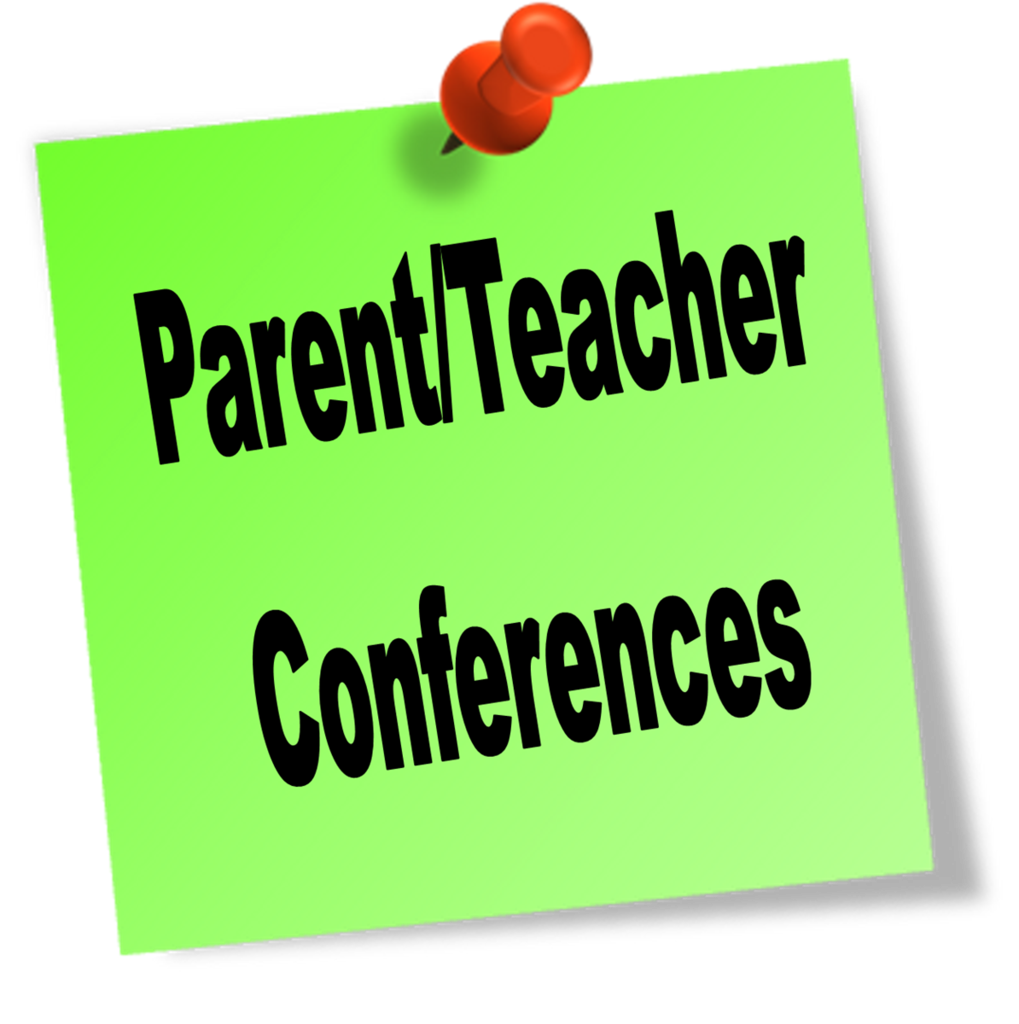 Dear Dooly County School System Families, Due to the potential for severe weather this Friday, Dooly County School System will have an asynchronous learning day on September 30, 2022. Students, faculty, and staff will not report to the schools on 9/30/22. Teachers may assign lessons for home study as they deem appropriate. All after school activities are canceled this Friday as well. Unless there are continued weather-related issues, all students, faculty, and staff are expected to return to school on Monday, October 3, 2022. Please follow the guidance issued in local weather reports and stay safe. Thank you, Dr. Craig Lockhart