Dear DCHS families, It is with great pleasure that we announce that COVID testing will be provided at Dooly County High School. We have partnered with a company that will be providing the testing. Our main goal is to always protect our students and faculty. A link will be provided on the school's website, please follow the link provided for scheduling. Thank you!

Update: The Internet and phone system are back up at the Dooly County schools and district office. Thank you for your patience!

Bobcat Stakeholders - please be advised that Dooly County K-8, Dooly County Prep Academy, Dooly County High School, and the Dooly County Central Office are experiencing Internet and phone disruptions due to a outage in service from Peach Net ITS. PeachNet is currently working to resolve the issues. Thank you!

Due to significant increases in Covid outbreaks during the holiday season, the Dooly County High School and Crisp County High School game schedule for today, December 28th has been postponed until a later time. Also, Dooly County High and Treutlen County High game scheduled for January 1st has been postponed until a later time.

Dear Dooly County School System Families, Due to significant increases in COVID outbreaks during the holiday season, the Dooly County School System will enforce the "masks required" protocol beginning January 3rd. All students, faculty, and staff are required to wear masks on buses and in schools except when eating or otherwise advised by school staff. Please remember to stay home if feeling sick, socially distance when possible, and wash hands regularly. We will monitor COVID spread and make decisions to adjust plans based on scientific data. Thank you for your support in these efforts to keep everyone safe.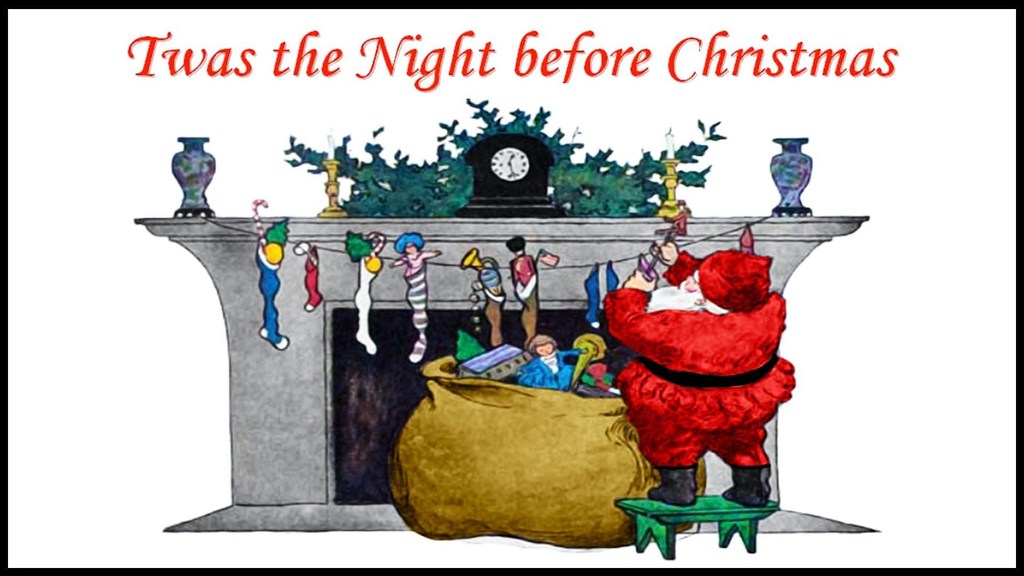 Veterans Day is November 11, 2021. Dooly County School System is proud to recognize our current staff who have served in the United States Armed Forces. These brave men and women have given and sacrificed for the freedoms we enjoy, so we wish to honor them by paying homage and respect for their service. Please show them a little extra love and gratitude this Thursday. Happy Veterans Day 2021! Dr. Barbara Bryant Army Specialist/63B Phillip Hale E-3 Hospital Corpsman 6 years Chiquita Hart Lieutenant Colonel in the Army Andra Kendrick United States Air force from 1992-1997 Stationed at McDill Afb. Florida Utilities Specialist Catozzio T Murray Sr United States Army Veteran Deployment to Iraq for 15 months. Colonel (Ret.) Vincent Simmons Army Kieron Montez Zanders E-4 Specialist 77 Foxtrot 3 Years of Honorable Service Egypt Bright Star Campaign (1999) Kosovo Campaign Medal (2000) Army Achievement Medal (3) Combat Life Saver Certified Post General Honor Medal Recipient

DCSS Thanks our Dooly Educators (Phillip Hale, Kieron Zanders, Vincent Simmons, Catozzio Murray, Barbara Bryant, Andra Kendrick and Chiquita Hart) for their service to our country.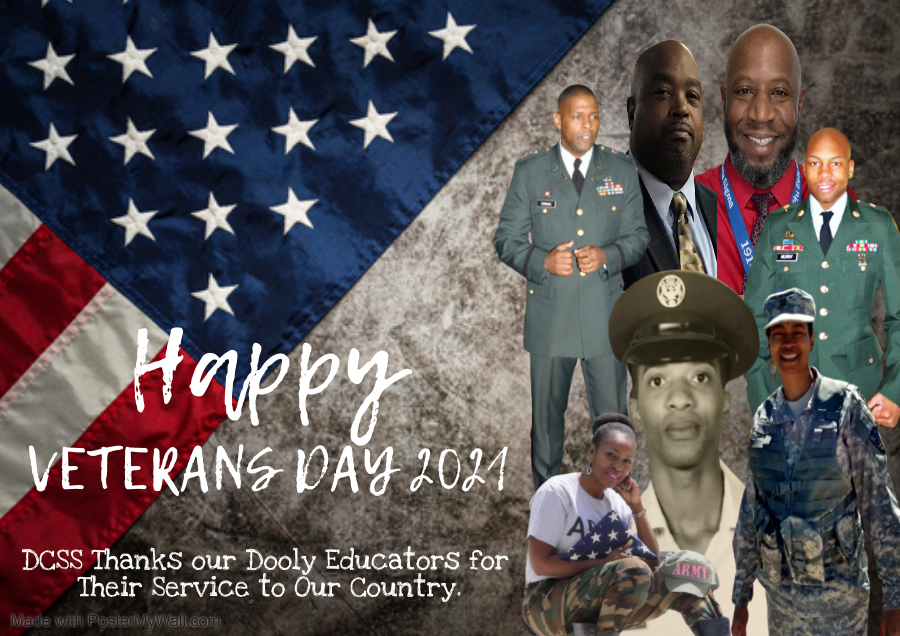 Homecoming T-shirts are here!!!


There is still time to place an entry in the 2021 Homecoming Parade on Thursday, October 28, 4:30 P.M. The line up will start at 4:00 P.M. at the Wash Bowl.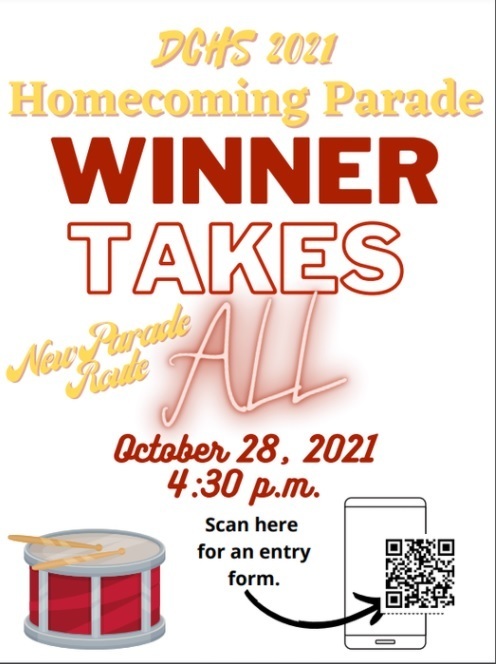 The Dooly County High School Pond is opening on Saturday, October 23, 2021 from 7:30a.m-1:00p.m. Don't forget to bring your rods, reels and bait.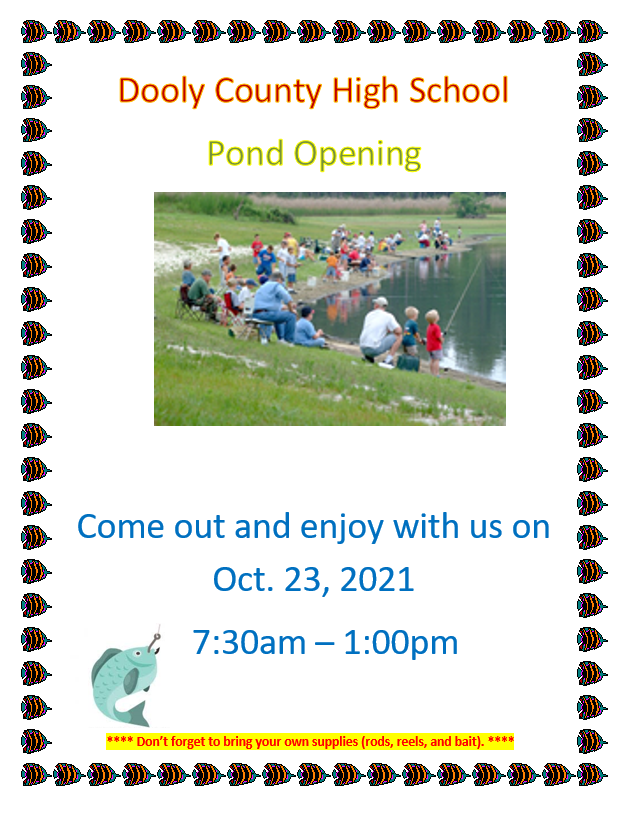 DOOLY COUNTY HIGH SCHOOL HONORED WITH GHSA COOPERATIVE SPIRIT SPORTSMANSHIP AWARD (Vienna, October 11, 2021) — When engaged in athletic competition, high school students have one goal in mind: victory. But beyond wins and losses, one of the greatest lessons learned from competing in high school athletics is the ability to compete with class and sportsmanship. And when it comes to winning and losing with grace and setting a great example for the community, Georgia high schools continue to set the tone and be a benchmark for others to model. Helping to shape future citizens of the community is something close to the heart of each electric cooperative throughout the state. That is why Georgia's EMCs, including Middle Georgia EMC, are proud to announce the winners of the 2020-2021 Georgia High School Association Cooperative Spirit Sportsmanship Awards. "High school athletes have a lot on their plate," says Randy Crenshaw, President and CEO of Middle Georgia EMC. "But one of the most important things that these young people are responsible for is how they carry themselves. Creating the habits of exemplary sportsmanship now will go with them long after the whistle blows and the scoreboard clock shows time has expired on the game. It is one of life's greatest lessons, one that will mold them into healthy and productive adults. We're proud to be a part of such a wonderful award that honors outstanding high school athletes across the state of Georgia." Middle Georgia EMC, along with other EMCs in Georgia, have presented the Cooperative Spirit Sportsmanship Award each year since 2006 to emphasize, encourage and reward positive behavior in athletics. To be considered for recognition, students, athletes, coaches, spectators and anyone else associated with high school activities programs must display respect, fairness, honesty and responsibility before, during and after competition. "Congratulations to all of the region winners of the GHSA Cooperative Spirit Sportsmanship Award for 2020-2021," says Dr. Robin Hines, GHSA Executive Director. "It is an honor for these member schools to be selected by their regions for this award. The characteristics of good sportsmanship are critical to the development of our young people as they transition into productive adults. The GHSA applauds our schools on this accomplishment and appreciates Georgia's EMCs for their support of this outstanding recognition program." The schools honored with this award, such as Dooly County High School, saw their representatives demonstrate a high-level of honorable behavior across all sports throughout the school year and among many different groups, ranging from students, coaches, parents, spectators and officials. With the award serving as a compliment to anyone involved with the school's athletic events, this is an award not just for the school, but for the entire community. Cooperative Spirit Sportsmanship Awards are presented annually by EMC representatives during fall athletic events and school assemblies to GHSA-member high schools in 64 regions and eight total classifications. Middle Georgia EMC is a consumer-owned cooperative providing electricity and related services to 4,800 members in Dooly, Pulaski, Wilcox, Houston, Turner, Macon and Ben Hill counties. Founded in 1904, the GHSA is a voluntary, non-profit organization comprised of more than 460 public and private high schools that strives to promote good sportsmanship, participant safety, fair play and a cooperative spirit among its member schools. The GHSA administers regulations for region and state competition in 21 sports and three activities. For more information, visit
www.ghsa.net
.

Dear Parents, Due to some flooded areas across the county, we expect delays in reporting to school today. All school buses have safely delivered students who were able to attend. Students having difficulty getting to school will be excused today, October 8th, if they are tardy or absent. Please travel safely.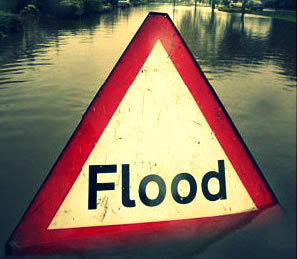 Phoebe Mobile Wellness Clinic will be providing COVID vaccines on September 16 from 9:00 am- 4:30 pm at DCHS. No appointment is needed. Please bring a photo ID.

Dooly County High School is hosting a Curriculum Night on Wednesday, September 15, 2021 at 6 p.m. in the high school gym. Please register on the District web page or on the high school web page.

​Dooly County High School is hosting a Curriculum Night on September 14, 2021 at 6 p.m. in the gym. You may attend in person or virtually using GoToMeeting. Please register on the District or high school webpages under News. The meeting link is:
https://global.gotomeeting.com/join/619583549
You can also dial in using your phone. (For supported devices, tap a one-touch number below to join instantly.) United States: +1 (571) 317-3112 - One-touch: tel:+15713173112,,619583549# Access Code: 619-583-549 New to GoToMeeting? Get the app now and be ready when your first meeting starts:
https://global.gotomeeting.com/install/619583549